Feed: GIZMODO
Tech By Design


Detroit's Airport Just Installed a $75,000 Indoor Dog Bathroom
23-Apr-14 By: Andrew Liszewski



If you thought there was nothing worse than flying with little kids, just think about the complications of traveling with a dog. Most dogs fly in crates, but service animals are allowed in terminals and plane cabins. And so that their owners don't have to navigate the maze of airport security for an outside break, Detroit's Metropolitan Airport has just installed a spiffy indoor dog bathroom.




---

What 650 Miles With Ford's Top Designer Taught Me About Tomorrow's Cars
23-Apr-14 By: Robert Sorokanich



On day two of my classic Mustang road trip with Ford Motor Co.'s top two designers, Moray Callum and I were concerning ourselves with the future. Not just the future of cars, cities, and design; but our own imminent futures. Because we were driving a half-century-old car, with antiquated brakes, insufficient tires, and zero safety devices—and it was snowing. And our windshield wipers had just quit.




---

A Pirate-Friendly Map of the Pieces of Ocean That No Country Owns
23-Apr-14 By: Leslie Horn



Cool map alert: Donut Holes in International Waters is an interactive map that shows which countries have sovereignty over the high seas. It shows how we've diced up the waters with international law—and what all the left-over bits and pieces look like.




---

Explore Barcelona's Architectural Past With a Colorful Interactive Map
23-Apr-14 By: Jordan Kushins



Exploring a city on foot is one way to get a feel for the place, but there's always tons of history hidden behind the street-side facades that you'd never really get just by looking at them. Those whose hearts beat for Barcelona are going to love Big Time BCN, a new interactive map which allows users to zoom in and learn more about over 10,000 sites and monuments in the Catalonian capital.




---

All the Weird Toys From Your Childhood
23-Apr-14 By: Tim Urban - WaitButWhy.com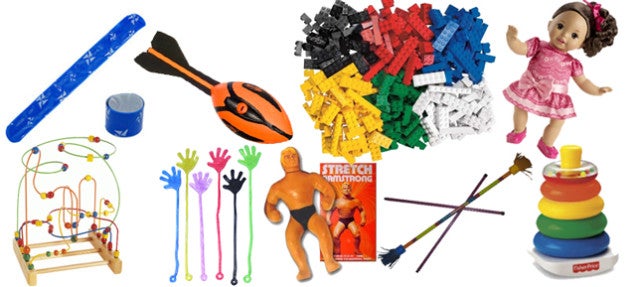 I don't know you. I don't know where you're from or what you look like or how old you are. You might be a judge or a cook or a priest or a clown. I don't know. But what I'm pretty sure about is that at one point or another, you've been involved with most of the toys below. It's just one of those things that we all have in common.
---

An Orchestra of Drones Will Rule Mankind With Sweet Tunes
23-Apr-14 By: Robert Sorokanich



Okay, yes, these drones look adorable zipping around and playing keyboards and drums like a swarm of musical bees. Don't let them charm you. It's all part of their plan. First you start to trust them, then they take over mankind. Stay strong. Stay...wait, are they playing bells? Aww, they're so cute!




---

Shooting Challenge: Instagram
23-Apr-14 By: Mark Wilson



60 million photos are taken on Instagram each day. Surely, you've taken a few yourself. For this week's Shooting Challenge, take a great Instagram photo—loaded with whatever filters you want—and share it with us.




---

Chat About The Latest Nikola Tesla Biography With The Author
23-Apr-14 By: Matt Novak on Paleofuture, shared by Eric Limer to Gizmodo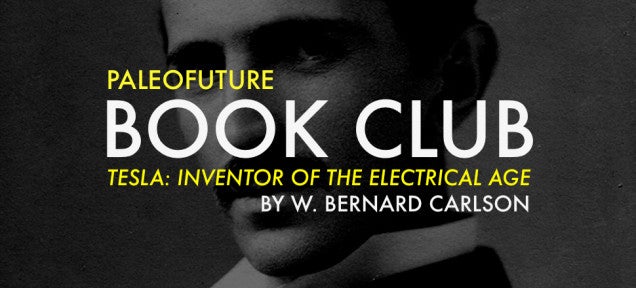 Welcome to the Paleofuture Book Club, where we discuss the coolest books about retro-futures and the history of technology! Today we're talking about Tesla: Inventor of the Electrical Age by W. Bernard Carlson. The book is, of course, about the late inventor Nikola Tesla and we have the author joining us to take your questions.
---

Wake Up Like a Human, iPhone 5c, IPS Displays, SodaStream
23-Apr-14 By: Shep McAllister, Commerce Team



If you're still waking up every morning to a shrill alarm clock, you owe it to yourself to give a wake-up light a try . Gizmodo has wholeheartedly recommended this Philips model in the past, and you can get it for only $52 today after clipping the $10 coupon.




---

You Definitely Can't Afford a Round-the-World Trip In a Four Seasons Jet
23-Apr-14 By: Mario Aguilar



Most of us can't afford the luxury of being comfortable while traveling , but if you're loaded, fancy hotel chain The Four Seasons wants to fly you around the world on a nine-destination trip in a black Boeing 757. Forget adventure. This is luxury.




---

Thoughts for Your Penny: The One-Cent Piece Is Worth a Century of Type
23-Apr-14 By: Tobias Frere-Jones



Every few years, there are calls to retire the American penny (as cumbersome and too expensive to produce), and rebuttals to preserve it (for posterity and price stability). I don't know how or when this question will be answered. Personally, I would not miss the gobs of metal in my pockets, but I would miss the lettering. And the numbering.




---

Scientists finally reveal secret origin behind 1960s deep ocean mystery
23-Apr-14 By: Jesus Diaz on Sploid, shared by Kelsey Campbell-Dollaghan to Gizmodo



An international team of researchers have finally discovered the source of a weird, low-frequency rhythmic sound that has puzzled scientists and submarine sonar operators for more than half a century. Listen to it.
---

Descend Into the Weird, Dark World of Unseen YouTube Videos
23-Apr-14 By: Ashley Feinberg



With 100 hours of video being uploaded to YouTube every minute, no one human being will ever be able to bear witness to even a fraction of YouTube's plentiful bounty. But now, thanks to Petit Tube, we can at least graze the surface of all the weird, wonderful, an often disturbing clips that might otherwise have never been seen by human eyes.




---

Feel What It's Like to Drown With This Terrifying Simulator
23-Apr-14 By: Ashley Feinberg



Forget coffee. If you're still in dire need of a little morning boost, we guarantee that nothing will be quite as effective as the adrenaline rush you'll get from swimming for your life in this online drowning simulator. This is not for the faint of heart.




---

Why the HBO-Amazon Deal Is Good for Everyone (Except Netflix)
23-Apr-14 By: Leslie Horn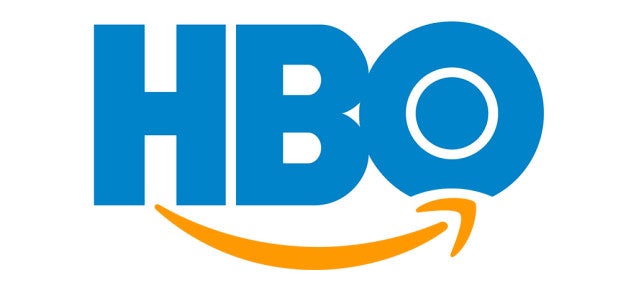 HBO and Amazon just put a ring on it with a giant, multi-year deal that will put HBO originals on Amazon Prime exclusively. Woooooo! That means you don't need an HBO subscription to watch old episodes of everything from the Wire to Eastbound & Down. And in this game of everything-but-Game-of-Thrones, everyone wins; Amazon, HBO, and you, dear TV watcher. Everyone, that is, except maybe Netflix.
---

Chat with the Woman Who Photographs the World's Oldest Living Things
23-Apr-14 By: Alissa Walker



Artist Rachel Sussman has traveled to all seven continents in her tireless quest to document millennia-old lichen, moss, bacteria, trees, shrubs, and even underground forests. Her book, The Oldest Living Things in the World, gathers 30 of these specimens into one gorgeous volume.




---

This Utility Truck Can Exterminate a Pothole Every 120 Seconds
23-Apr-14 By: Andrew Tarantola



Getting crews out to patch roads is sometimes more trouble than its worth. It snarls traffic for hours at a time, costs counties and states hundreds of thousands of dollars annually, and typically only fixes the problem for a short time. But this gravel-blasting utility truck aims to make the permanent patch process faster than firing a gunstick.




---

Unravel the Mysteries Of the Arduino With This Crash Course Starter Kit
23-Apr-14 By: Andrew Liszewski



If there's one common feature among all the cool hacks and DIY projects you'll find online these days, it's that they're usually made with an Arduino microcontroller of some sort. But if you lack the programming and electronics know-how to use an Arduino to bring your own creations to life, this simple starter kit will walk you through the basics.




---

My Accidental Pilgrimage to the 1964 World's Fair Site
23-Apr-14 By: Adam Clark Estes



When I woke up on Tuesday morning, I expected another normal day. Work. Lunch. Work. Happy hour. Home. Heck, maybe I'd even treat myself to an iced coffee at some point. I did not expect to end up shivering, staring at rust, and dreaming about the America we'd lost. I did not expect to go to the World's Fair.




---

This Large Hadron Collider Umbrella Keeps You Dry With Science
23-Apr-14 By: Andrew Liszewski



As CERN's Large Hadron Collider attempts to discover unknown particles that could unravel the mysteries of our universe, this LHC-themed umbrella will help you deal with more common particles as they fall from a raincloud.




---