Feed: GIZMODO
Tech By Design


3TB 802.11ac Router, A Multitool That's Also A Tripod, and More Deals
26-Jan-15 By: Shane Roberts, Commerce Team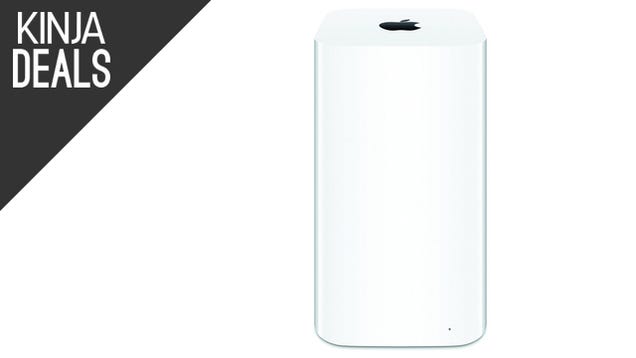 Apple's 3TB Time Capsule is $50 below retail today, which is as cheap as we've ever seen a new one go. If you haven't yet upgraded your network to 802.11ac, this represents only a small premium over most routers of comparable quality, and you get a built-in 3TB hard drive for backups to boot. [Apple 3TB Time Capsule, $250]
---

How We Come to Know Ourselves In the Age of the Quantified Self
26-Jan-15 By: Yeesheen Yang - Boom: A Journal of California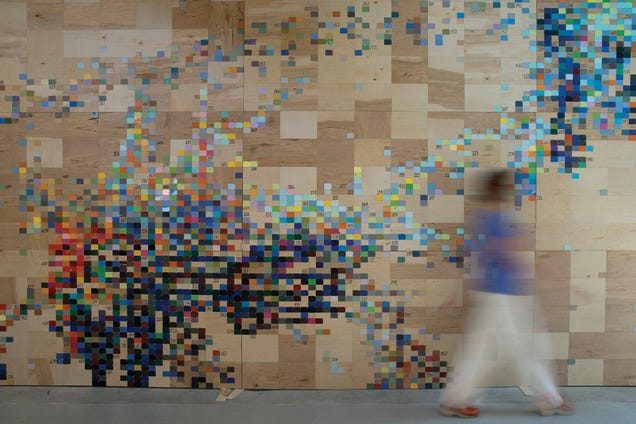 My grandmother recently had a pacemaker implanted. Major surgery and its aftermath are frightening at any age, but for a 93-year-old and her family it is a particularly scary tightrope to walk. Had her recovery been filmed for a montage in a family drama, there would have been reassuring doctors and smiling nurses with encouraging words as the liveliness returned to her eyes and activity to her arms and legs—but this wasn't a movie. This was the information age. As we gathered around her hospital bed in the days after the procedure, I could tell that my grandmother was worried, and I was worried, too.
---

Some Police Think Google's Waze App Helps Would-Be Cop Killers
26-Jan-15 By: Darren Orf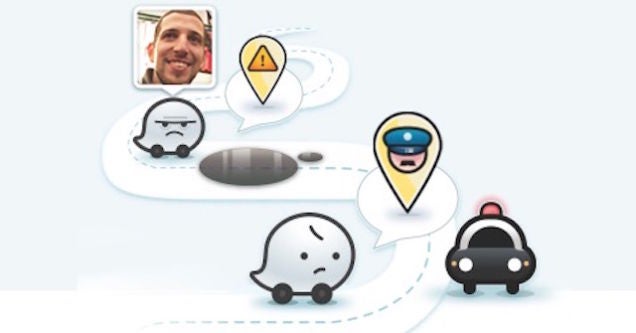 Waze's community-curated real-time traffic network includes keeping tabs on nearby five-o. And cops aren't very happy about it, claiming it makes it easier to stalk the police.
---

A 16-Foot Elastic Band Powers This Sleek 3D-Printed RC Car
26-Jan-15 By: Andrew Liszewski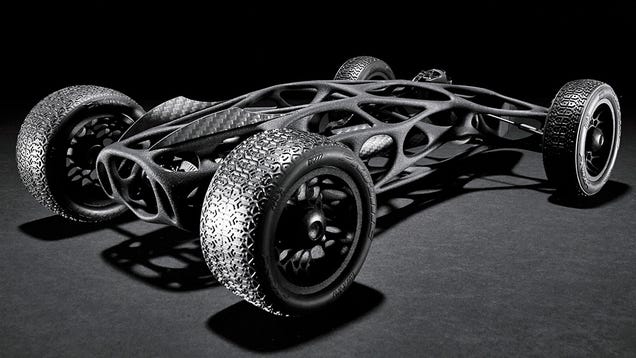 Elastic-powered toys don't sound particularly exciting these days when you can get a buy a flying toy helicopter that fits in the palm of your hand. But three students at the Art Center College of Design in Pasadena created this stunning RC car, made from 3D-printed plastic and carbon fiber, that's propelled using a 16-foot long twisted elastic band.
---

Scientists Can Now Unboil Eggs to Hopefully Make Cancer Drugs Cheaper
26-Jan-15 By: Andrew Liszewski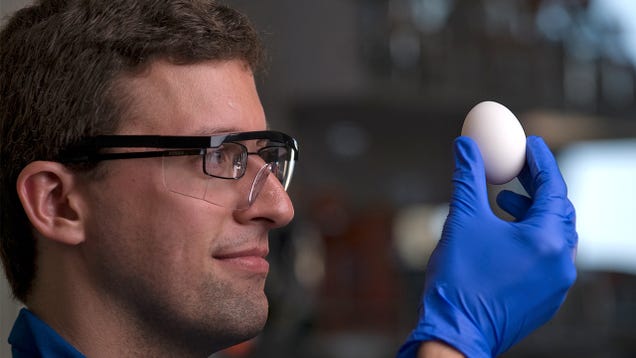 It sounds like research that doesn't have much more of a practical application than making people say "neat," but chemists at UC Irvine have figured out a way to unboil egg whites—turning them from a solid back into a liquid—and the process behind it promises to help lower the production cost of cancer drugs and other expensive medications.
---

Cuba's Illegal Underground Internet Is Thriving
26-Jan-15 By: Adam Clark Estes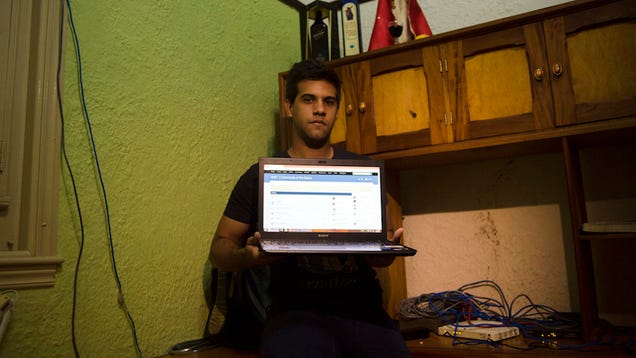 In Old Havana's last remaining internet cafe, an hour online costs about almost a quarter of an average monthly salary. But armed with some piecemeal networking equipment and rebellious sensibilities, some Cuban youths have taken connectivity into their own hands.
---

CERN Wants Artists and Architects Working Alongside Its Physicists
26-Jan-15 By: Kelsey Campbell-Dollaghan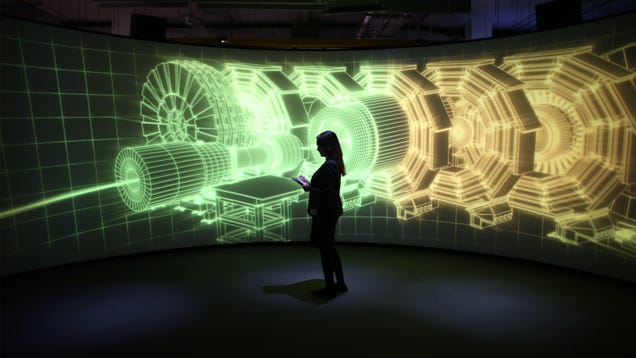 What do art and high-energy physics have in common? Quite a bit, if you think about it: Space, time, and the structure of the visible and invisible world, for starters. That's why CERN has spent the past four years inviting artists into its headquarters, and why, for the first time, it's now inviting an architect to stay.
---

Finally a Movie Shows How French Electronic Music Is More Than Vocoders
26-Jan-15 By: Mario Aguilar



Thanks to Daft Punk, the 1990s French "touch" electronic music scene has its legendary figures, masks and vocoder robot voices and button pushing and all. We've got the sound and look, but seriously, we're missing a little fiction to glorify the music's rise into one of the more influential electronic music movements ever.




---

Beautiful Lonely Railroads Winding Through America's Landscape
26-Jan-15 By: Michael Hession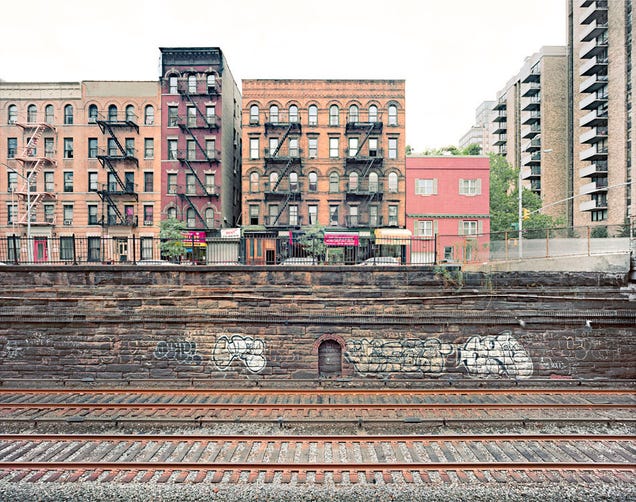 Railroad tracks have been a constant presence in the ever-changing American landscape since the 1800s. Whether they are carrying cars of people and goods, or have fallen into disrepair, the site of train tracks is familiar site to all. For photographer John Michael Sanderson, the railroad and its surrounding landscape is an opportunity to to capture the beauty of these environments from a unique perspective.
---

How to Drive on Snow and Ice
21-Jan-15 By: Wes Siler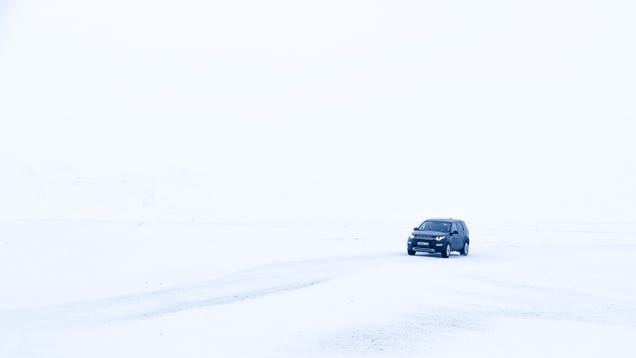 There's an awful lot of bad information floating around about driving in winter weather. In fact, you're probably doing it wrong. Yes, even if you're from New Hampshire. Here's how to drive on snow or ice without crashing your car or wasting money on unnecessary stuff.
---

A Magician Used The First Pirate Radio Station To Troll A Scientist
26-Jan-15 By: Esther Inglis-Arkell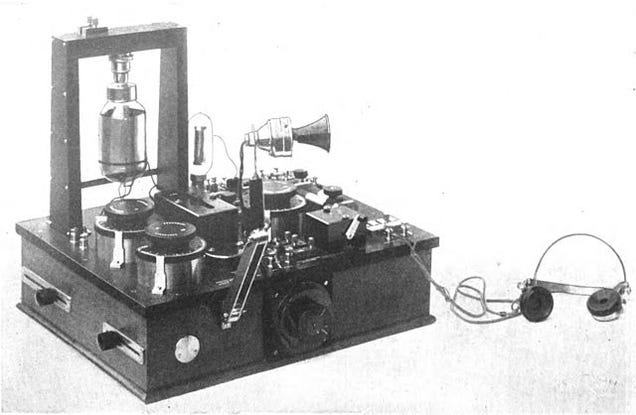 Everyone knows Marconi was one of the world's most disagreeable scientists. What they don't know is he was surrounded by people nearly as disagreeable as himself. And that a famous demonstration of his "wireless" was taken over by a magician-turned-skeptic-turned-pirate.
---

Sneakers Inspired By Vintage Space Suits Are Back
26-Jan-15 By: Andrew Liszewski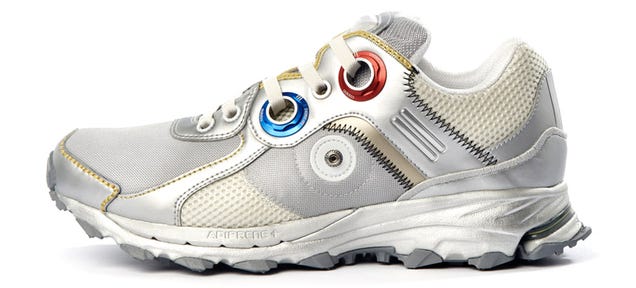 Although not actually worn by real-life astronauts, 'Moon Boots' were still an incredibly popular fashion fad during the '80s. And 30 years later, designers like Raf Simons are still being inspired by the complex space suits that NASA developed to allow astronauts to safely walk in the vacuum of space.
---

Upgrade Your Mattress With These Discounted, Hotel-Grade Toppers. 
26-Jan-15 By: Shep McAllister, Commerce Team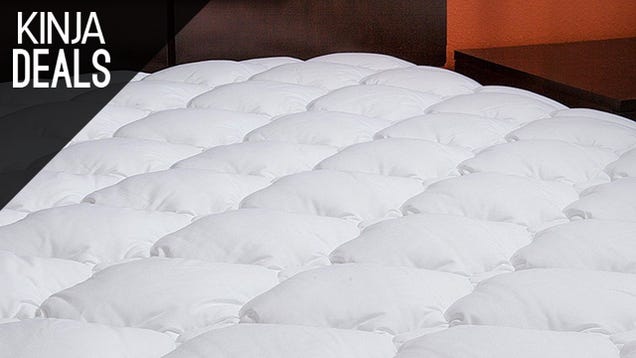 If your mattress doesn't leave you feeling as well-rested as you'd like, it's a whole lot cheaper to upgrade it with a mattress pad than to buy a new one, especially today.
---

Forward or Delete: This Week's Fake Viral Photos
23-Jan-15 By: Hudson Hongo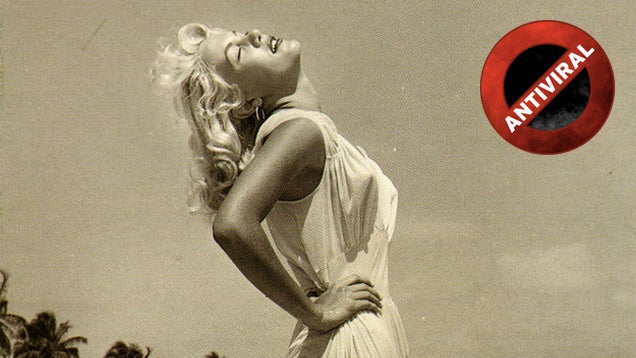 Occasionally, against all odds, you'll see an interesting or even enjoyable picture on the Internet. But is it worth sharing, or just another Photoshop job that belongs in the digital trash heap? Check in here and find out if that viral photo deserves an enthusiastic "forward" or a pitiless "delete."
---

Sub-Atomic Particles Could Accelerate Themselves
26-Jan-15 By: Jamie Condliffe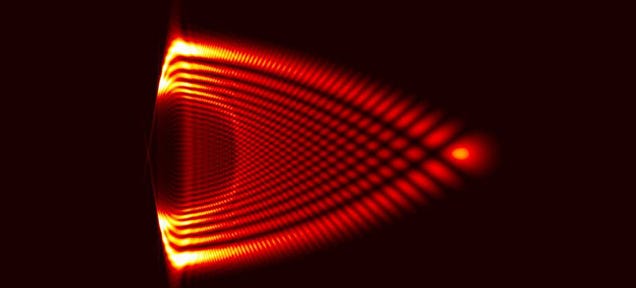 At school, we all learned from Isaac Newton that no object can change its speed unless an external force acts upon it. For the most part he's right—but now a team of physicists has demonstrated that sub-atomic particles could, in fact, accelerate themselves, without any force applied whatsoever.
---

This Celestial Show Is So Crowded It Almost Looks Unreal
26-Jan-15 By: Attila Nagy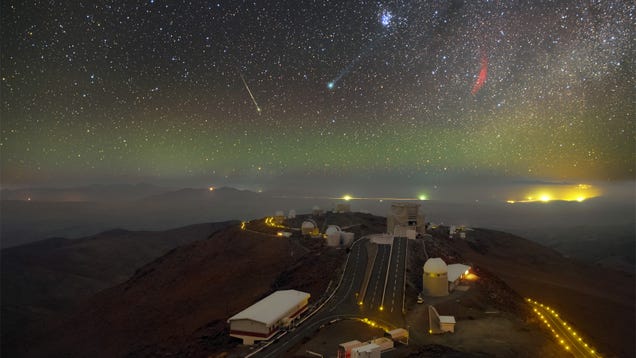 There are not three, four or five, but six different night sky phenomena visible in this amazing astrophoto taken by Petr Horálek, European Southern Observatory's photo ambassador.
---

Your Nexus 6's Lack of Fingerprint Sensor Is Apple's Fault
26-Jan-15 By: Jamie Condliffe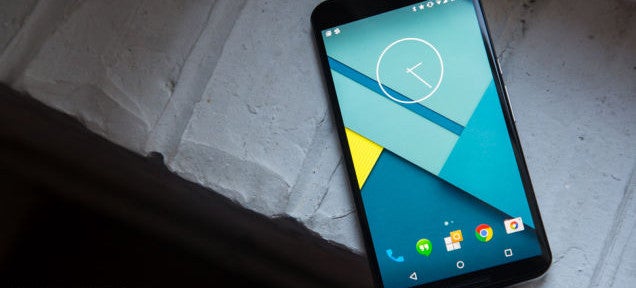 The Nexus 6 is incredibly large and also amazingly good . But as your fingers slide around that monstrous screen, there's one thing that's missing: finger print recognition. And that, apparently, is Apple's fault.
---

How the Piano Was Invented
26-Jan-15 By: Sarah Stone - TodayIFoundOut.com.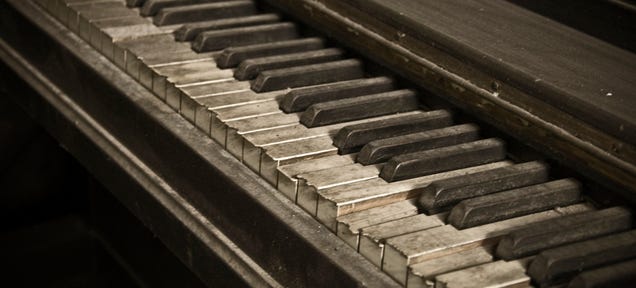 The names that come to mind at the mention of the Italian Renaissance are the likes of Medici, Da Vinci, and Galileo. Few, however, know the name Bartolomeo Cristofori, an accomplished craftsman who lived and worked during that era. You may not know his name, but you do know his greatest invention- the "harpsichord with loud and soft," better known today as the piano.
---

​Sling TV Review: Holy Crap, We've Figured Out Internet Television
26-Jan-15 By: Sean Buckley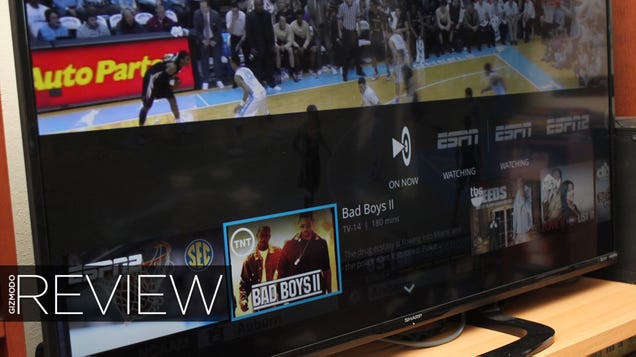 At some point, TV became complicated. It used to be this thing I would plop down in front of after school and mindlessly flip through. Then, in 2009, everything changed : analog signals were outlawed, and the new digital TV signals failed me in every way: my old television wasn't compatible, my house was too far from the broadcasting stations. A nearby traffic jam blocked the signal. For whatever reason, I gave up on regular TV years ago, and went digital. If it wasn't on Netflix, Hulu or Amazon, it didn't exist.
---

This Concept Has a Use For Old Modular Phone Parts: A Supercomputer
26-Jan-15 By: Jamie Condliffe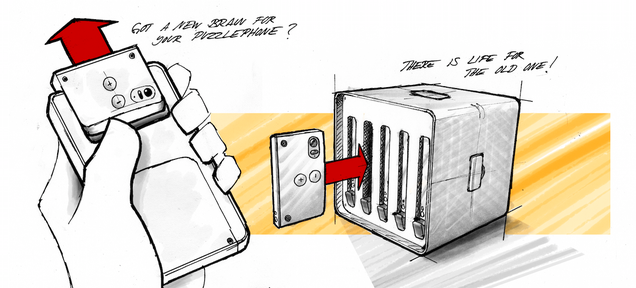 Modular phones are certainly a popular idea right now, even if they're currently failing to deliver on their promise . But there's already a suggestion about what could happen to their parts when they're no longer wanted: they could simply slide together to form a supercomputer.
---