Feed: GIZMODO
Tech By Design


Before the Hashtag, There Was the Octothorpe
18-Dec-14 By: Roman Mars - 99% Invisible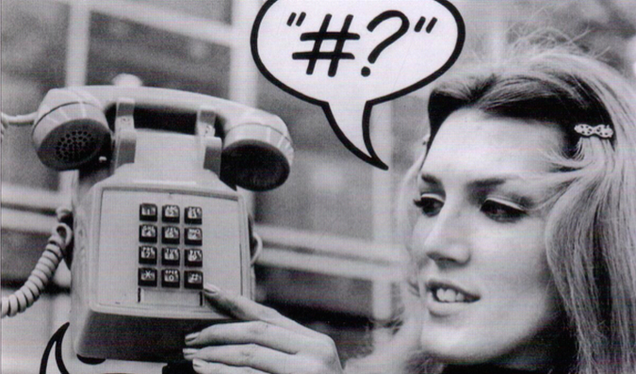 If you want to follow conversation threads relating to this show on social media—whether Twitter, Facebook, or Instagram, Tumblr—you know to look for the hashtag: #99pi. In our current digital age, the hashtag identifies movements, events, happenings, brands—topics of all kinds. The "#" didn't always have this meaning, though.
---

Giant Robotic Insects Are the Adorable Stuff of Nightmares
18-Dec-14 By: Darren Orf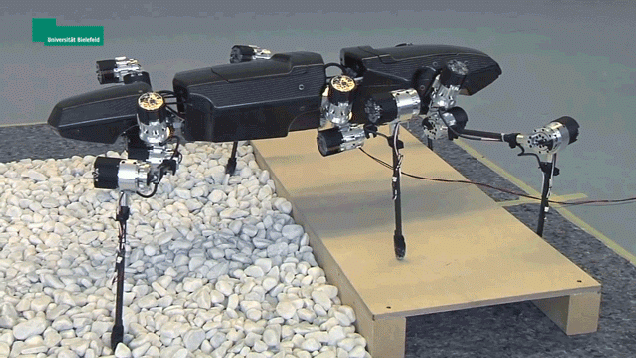 Giant robot insects. Sci-fi fodder of legitimate scientific inquiry? Now it's both. Biomechatronics researchers from Bielefeld University in Germany created a walking and functioning robot insect, about three feet long, named Hector. Yes, they named it.
---

Surface Pro 3, Game of Thrones Season 5, All-Clad, and More Deals
18-Dec-14 By: Shane Roberts, Commerce Team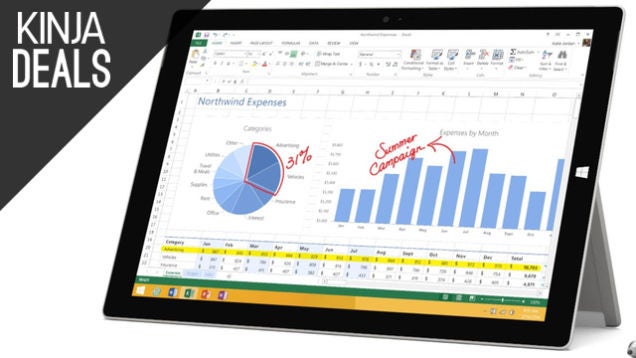 As a happy MacBook Air user, I'm ashamed to admit that I have Microsoft's stupid Surface Pro 3 holiday jingle stuck in my head. If the ad blitz (or the positive reviews ) has convinced you to try out Microsoft's hybrid device yourself, here's the best deal we've ever seen on it. - Shep
---

All of My Gadgets Are Screaming at Me and It's All My Fault
18-Dec-14 By: Eric Limer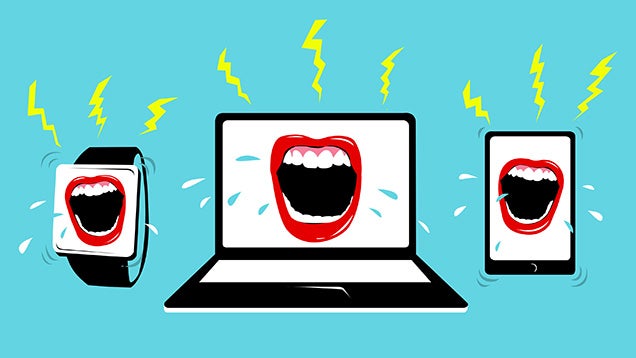 If you were to send me an email right now, a number of things would happen. My wrist would vibrate. My pocket would vibrate, light up, and make a sound. A pop-up would appear in the corner of my laptop screen. A counter next to a small icon of an envelope would increase in my Google Chrome window. I'll twitch and squirm and swear in frustration but I need all these things to happen, I swear. Still, I probably won't answer your email.
---

Install Rad New Watchfaces on Android Wear
18-Dec-14 By: David Nield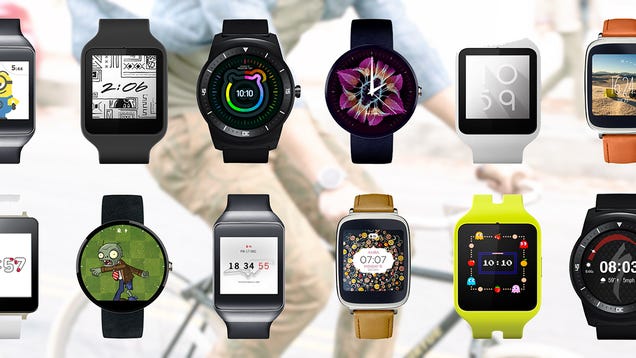 When Google rolled out the 5.0 Lollipop update for Android Wear, it brought with it a number of cool features, not least the ability to install any watchface from Google Play (rather than just the ones pre-installed on your device). What's more, you can now manage them from your smartphone more easily. Here's how to change the look of your smart wristwatch.
---

Gizmodo's Ultimate Holiday Shopping Guide
18-Dec-14 By: Kate Knibbs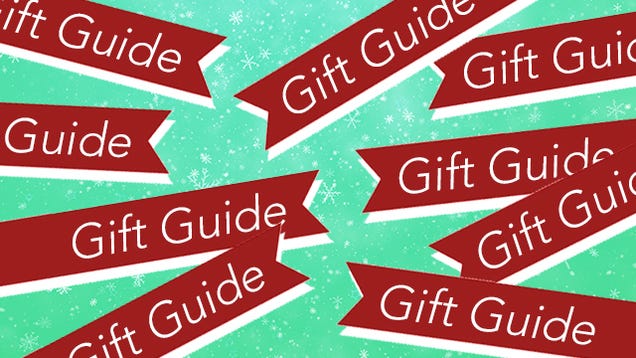 It's already Hanukkah, it's almost Christmas, and it's definitely the general holiday season. That's great if you like spiked eggnog, but not so good if you haven't bought gifts yet. Don't worry. There should be something in one of our many gift guides and Bests collections that your loved ones will like enough not to return for cash.
---

11 Nostalgic Gifts For The Lumbersexual Outdoorsman
17-Dec-14 By: Adam Clark Estes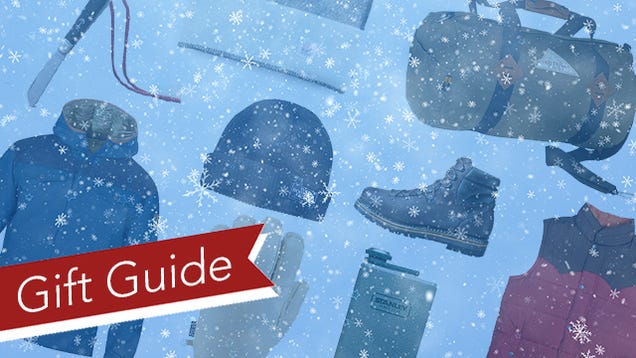 Many new things suddenly look old again. Especially outdoors, where many brands have been resurrecting the simple designs and bold colors of the 1970s and 1980s and applied them to modern technology. Here's 11 gifts that look old, but work like new.
---

Smartphone Cameras Could Help Diagnose Ear Infections Right at Home
18-Dec-14 By: Sarah Zhang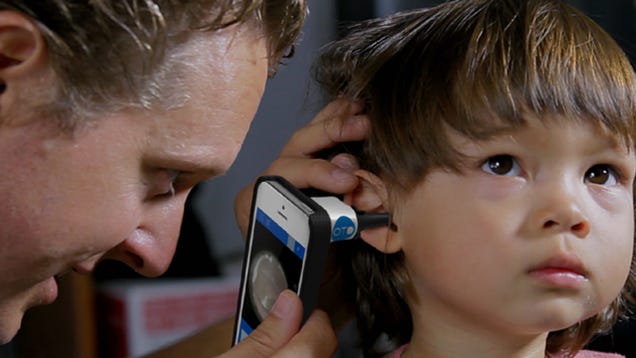 Ear infections, the number one reason parents take kids to the doctor, are an exceedingly common and exceedingly annoying fact of life. But a new smartphone app and accessory could help ease the irritation (of going to to the doctor's on a false alarm) by promising to diagnose ear infections right from home.
---

This Fake Boulder In the Alps Is Actually a Tiny, Perfect Cabin
18-Dec-14 By: Kelsey Campbell-Dollaghan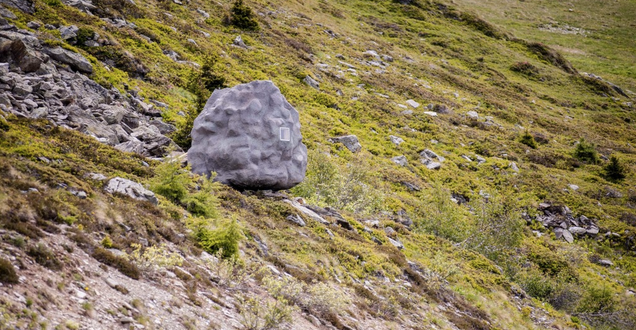 The Alps are littered with hidden buildings, from World War II-era bunkers to mansions built below ground to skirt building regulations. But here's an entirely new addition: A "rock" installed on a boulder-strewn slope that's hiding a cozy one-person cabin.
---

Watching a USB Hack in Action Makes Me Never Want to Leave My Computer
18-Dec-14 By: Eric Limer



Remember BadUSB, the pervasive and unfixable security vulnerability that turns every USB device into a vector for attacks against just about every computer? The one that's out in the wild now? I always knew it was bad, but this video really brought it home for me and now I want to fill my USB ports up with cement.




---

How Much Your Inbox Is Worth to Cybercriminals
18-Dec-14 By: Brian Krebs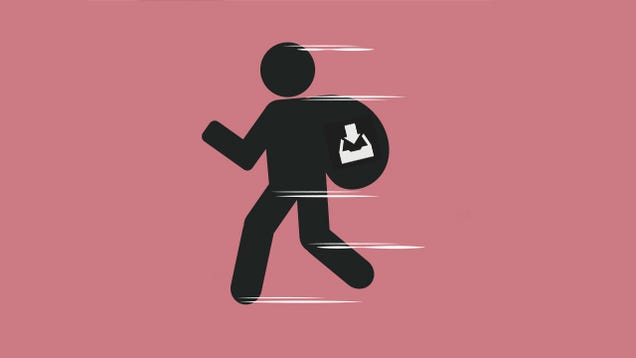 Many of us have had the experience of receiving a spammy email from a friend or loved one, only to have a frantic follow-up note arrive a few minutes later from that person stating that his or her email account was hacked and warning us not to open or respond to any of the messages sent by the intruder. To be sure, this is an alarming situation for many users. But the scarier truth is that if your inbox (or your phone, tablet, Twitter or Instagram account, anything really) gets hijacked by modern cyberthieves, spewing spam is about the most innocuous thing that can happen to it.
---

The Best-Selling Music on Amazon This Year Was Somehow Not Taylor Swift
18-Dec-14 By: Leslie Horn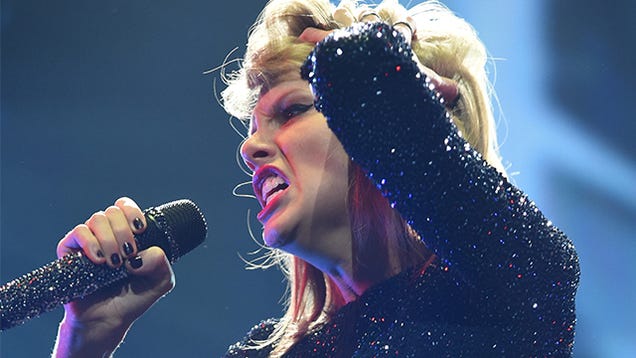 Amazon just released its list of top-selling MP3 songs and albums of the year, and surprisingly Taylor Swift was not at the top slot of either. Shake it off, girl.
---

A Handy Chart That Shows Which Smartphone You Should Buy
18-Dec-14 By: Kate Knibbs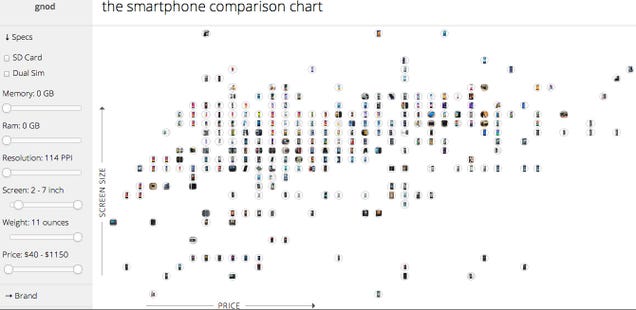 Picking out a new phone involves weighing a lot of different variables, from screen size to storage to price. That's why so many tech blogs (including Gizmodo!) offer comparison charts to help readers figure out what makes sense for them.
---

Climate Change Could Make It Harder for Airplanes to Get Liftoff
18-Dec-14 By: Sarah Zhang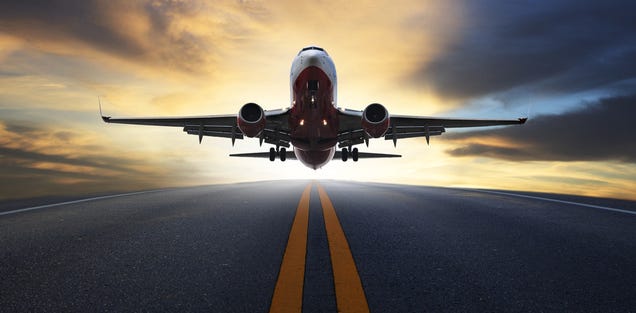 Every once in a while, unlucky passengers get bumped because an overbooked airplane is too heavy. It's maddening, and it makes you question the airline's ability to do arithmetic. But there is a method to weight restrictions, and Earth's rising temperatures could make it increasingly hard for planes to take off without shedding extra weight.
---

Gawker Christmas Presents Are For Kids | io9 How the Ancient Romans Made Better Concrete Than We Do
18-Dec-14 By: Jane-Claire Quigley



Gawker Christmas Presents Are For Kids | io9 How the Ancient Romans Made Better Concrete Than We Do Now | Kotaku What Final Fantasy is, According to its Creator | Lifehacker The Most Hirable and Sought After Job Skills This Year




---

This Cool App Could Help Convince Kids Santa Is Real
18-Dec-14 By: Omar Kardoudi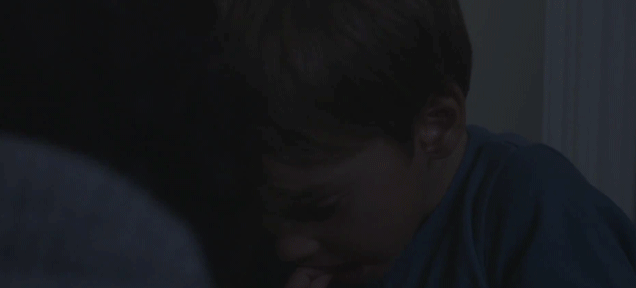 Spanish ad agency Shackleton has released a new clever app designed to help convince kids that Santa is real. You only have to place the iPhone behind a closed door and Santapp will play pre-recorded Santa voices, sound effects, and use the flash to make your kid believe something magical is happening at the other side.
---

Budding Chefs Take Note: Amazon's Having an All-Clad Sale
18-Dec-14 By: Shep McAllister, Commerce Team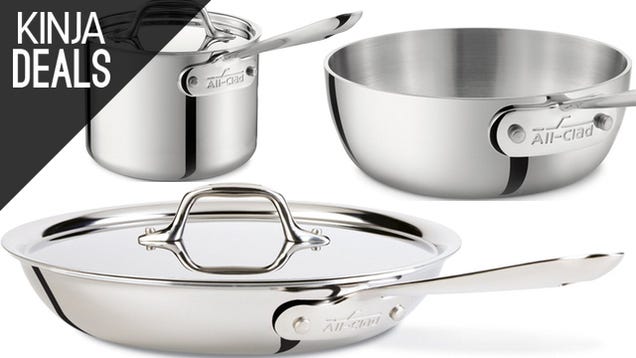 Anyone with even a passing interest in cooking knows that All-Clad is the most highly-regarded brand in kitchenware. In fact, if you poke your head behind the scenes of your favorite restaurants, chances are very good you'll see see their logo. If you're ready to level up your own cooking, several of their most popular items are on sale right now.
---

Last-Gen Gamers Are Being Left Behind
17-Dec-14 By: Yannick LeJacq



New-gen consoles have barely been out for a year, but there's already a familiar story: a game launches and runs great on the PS4 and Xbox One, much less so on the PS3 and 360. Shadow of Mordor was an egregious example of this performance gap, but it's not the only one. Is there any hope for last-gen gamers?




---

Security chief at The Getty assesses the Museum Break-in Lego set
18-Dec-14 By: Michael Schulte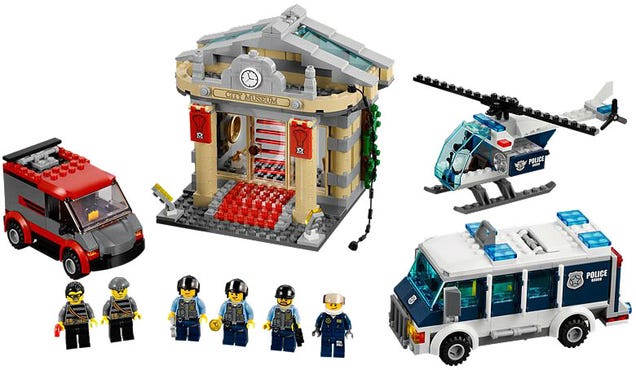 Though it is sort of an older set from 2013 and getting pretty close to being retired, Bob Combs, the security director of The Getty, has performed a playful security assessment of the building in the Lego set Museum Break-in (60008).
---

What Will Tesla And Elon Musk Over Promise Next?
17-Dec-14 By: Damon Lavrinc


There are only seven shopping days until Christmas and we're less than two weeks away from the New Year. So where are those battery-swapping stations Tesla promised? Or its big push into the energy storage biz? Didn't we hear something about the Roadster being upgraded? Are we seeing a pattern here?

---