Feed: GIZMODO
We come from the future.


The Internet Asks: Why Is It Called 'Grapefruit' When There Are No Grapes?
29-Aug-16 By: Hudson Hongo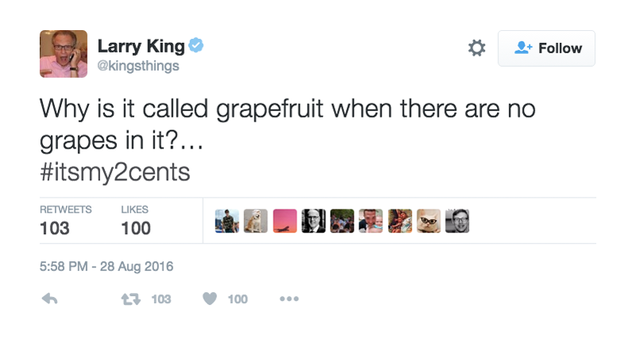 In the internet age, the answer to most questions is just a web search away. Some queries, however, are too ponderous or inane to even be Bing-worthy. When all else fails, The Internet Asks responds.

---

Sunday's Best Deals: Great Kindle Singles, Balance Ball Chairs, Eneloops
28-Aug-16 By: Shane Roberts on Deals, shared by Shep McAllister to Gizmodo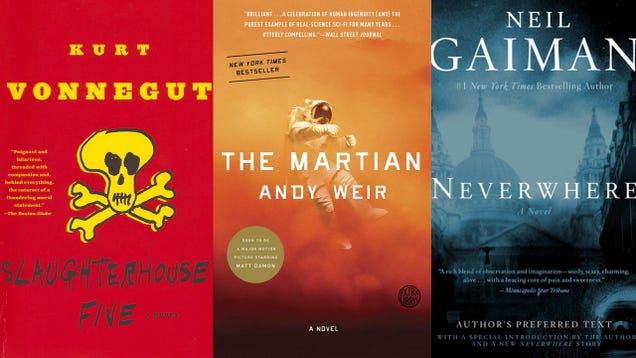 Great books, better posture, and the best rechargeable batteries headline today's best deals.

---

If This Robot Spinning a Serbian Man Isn't Art, I Don't Know What Is
29-Aug-16 By: Hudson Hongo on Sploid, shared by Hudson Hongo to Gizmodo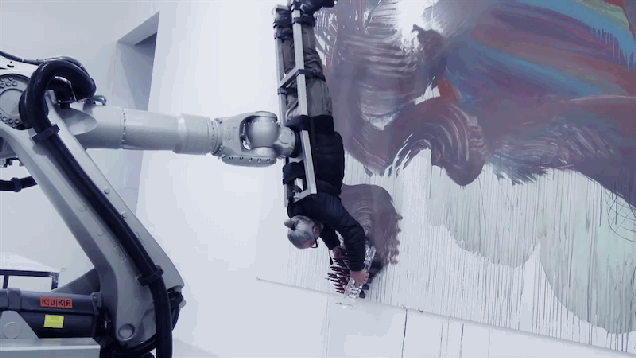 What is art? According to Plato, art is an imitation of an imitation, a mere illusion twice removed from the reality of the eternal Forms. According to me, art is something I like looking at.

---

When Two Memes Collide: Dr. Jill Stein Speaks Out About Harambe
28-Aug-16 By: Eve Peyser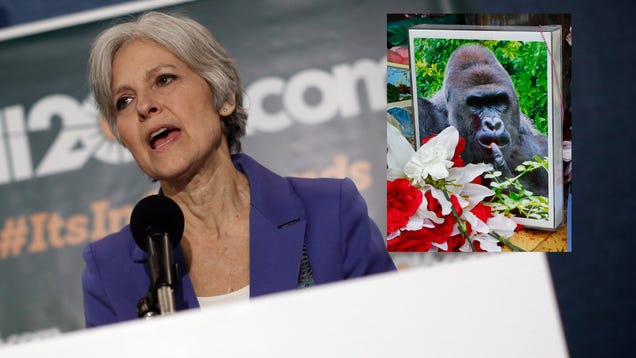 Green Party candidate Dr. Jill Stein went where no other presidential nominee has dared to go Sunday, when she released a statement three months after the death of beloved gorilla and current meme, Harambe.
---

Spend Your Sunday Playing Around With This Cool Wind Map
28-Aug-16 By: Eve Peyser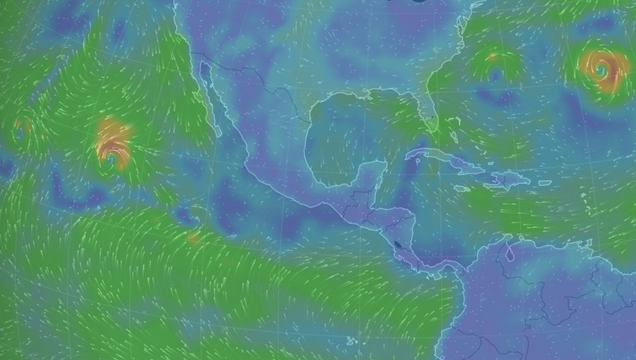 Whether you're a wind enthusiast, a cartography connoisseur or just a bored person online, Windyty is a website you'll likely have a good time messing around with.
---

Year-Long Simulation of Humans Living on Mars Comes To an End
28-Aug-16 By: Jennifer Ouellette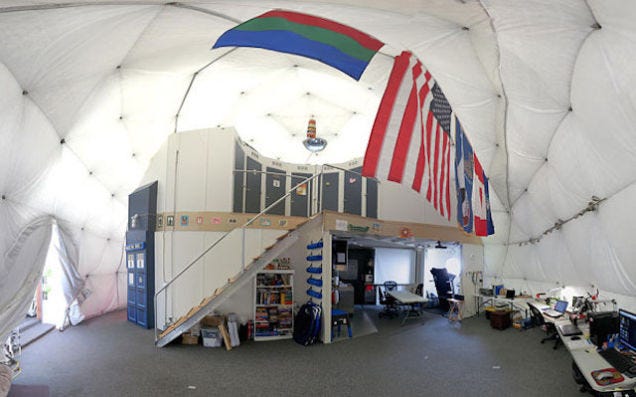 One year ago, six volunteers—an astrobiologist, a physicist, a pilot, an architect, a journalist, and a soil scientist — entered a 36-by-20 foot dome , located near a barren volcano in Hawaii, to simulate what living conditions would be like on Mars. Today they re-emerged from their year-long isolation.
---

Man Gets Stuck In Toilet While Trying to Get Friend's Phone Back
28-Aug-16 By: Eve Peyser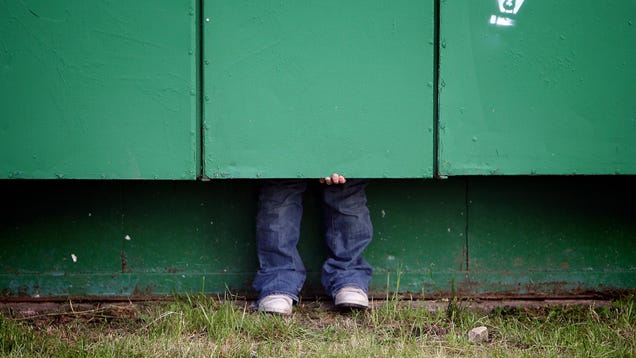 It's a cautionary tale and it's one about letting the tech you love go. And not climbing into literal shit holes.

---

Walt Disney World Won't Say The Word Zika
28-Aug-16 By: Matt Novak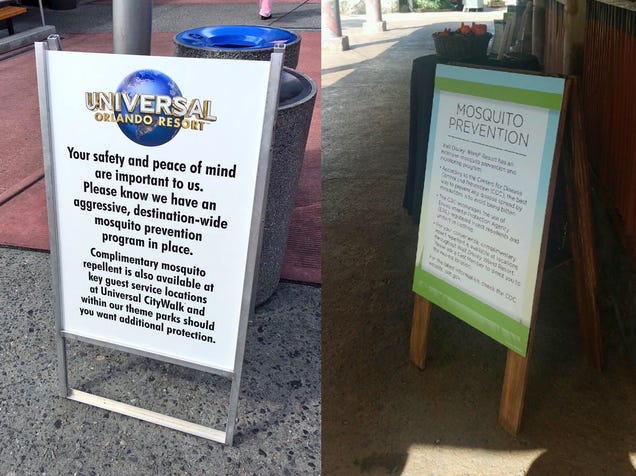 Walt Disney World, Universal Orlando, and SeaWorld Florida have all put up signs about mosquito prevention efforts today. The Florida theme parks will also start offering free mosquito repellant to any visitors who ask for it. But curiously you won't find the one word that matters on any of the signs or handouts: Zika.

---

Jason Bourne 3D is Making People Sick
27-Aug-16 By: Beth Elderkin on io9, shared by Michael Nunez to Gizmodo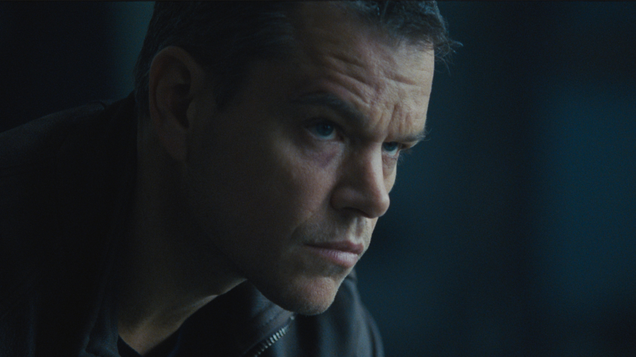 Shaky-cam is already hard enough to watch. Is it a terrible idea to put it in 3D? Yep, it is.

---

Producer Says NBC Wanted The Walking Dead as a Zombie Crime Drama
28-Aug-16 By: Beth Elderkin on io9, shared by Alex Dickinson to Gizmodo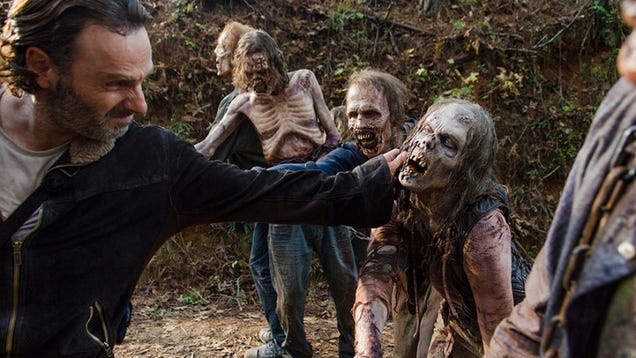 An executive producer for The Walking Dead revealed that if NBC picked up the series instead of AMC, it might have become a procedural zombie crime drama, possibly without any actual zombies.

---

Set Worker Dies in Blade Runner 2 Accident
28-Aug-16 By: Beth Elderkin on io9, shared by Alex Dickinson to Gizmodo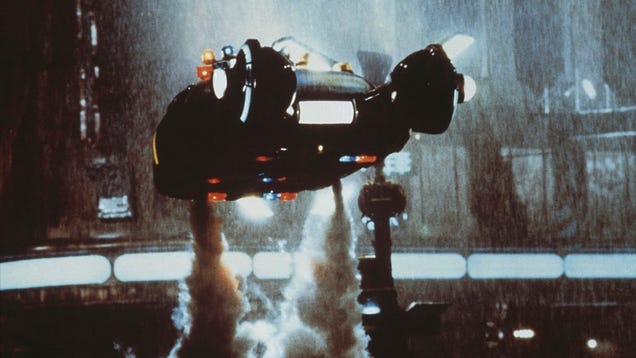 A 28-year-old Hungarian construction worker was killed on the set of the untitled Blade Runner sequel, after the set he was taking apart collapsed.

---

NASA Just Flew a Spacecraft Closer To Jupiter Than Ever Before
28-Aug-16 By: Michael Nunez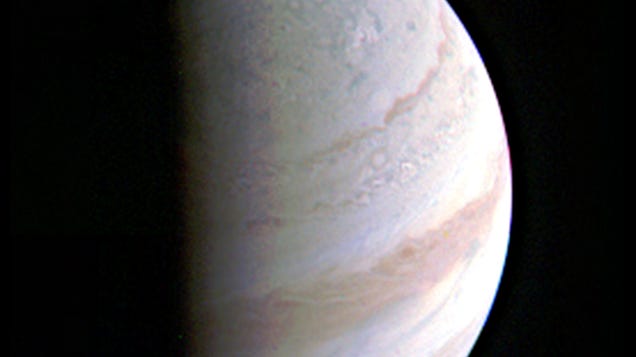 We've never seen Jupiter quite like this. NASA's Juno spacecraft flew closer to the giant planet than any spacecraft ever, revealing stunning images and gathering detailed information about the planet for NASA scientists.

---

Don't forget: You can email us tips at tipbox@gizmodo.com, send them directly to any of our writers,
28-Aug-16 By: Katie Drummond



Don't forget: You can email us tips at tipbox@gizmodo.com, send them directly to any of our writers, or use our anonymous SecureDrop system. You can sign up for the Gizmodo newsletter to get our best stories delivered to your Inbox. And don't forget to follow us on Twitter, like us on Facebook, and check us out on Instagram.




---

14 iPhone Gestures You Might Not Know About
28-Aug-16 By: David Nield on Field Guide, shared by Michael Nunez to Gizmodo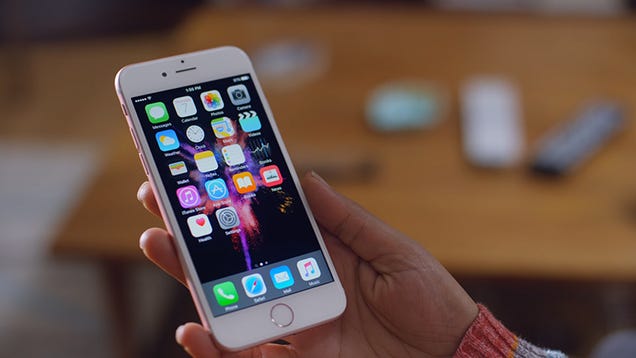 It doesn't take long to learn the swipes and taps you need to get around your iPhone . Its intuitiveness is a major selling point, but there are some lesser-known gestures that aren't immediately obvious that can be useful too. Here are 14 gestures you can use on your iPhone that you might not know about.

---

No, Game of Thrones' Sexual Violence Isn't 'Nonsense'
27-Aug-16 By: Beth Elderkin on io9, shared by Adam Clark Estes to Gizmodo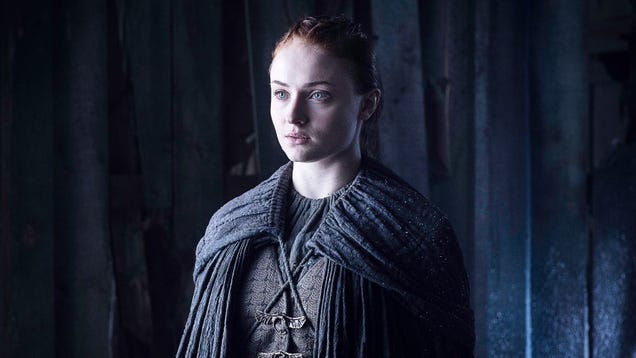 An executive from the UK distributor of Game of Thrones came out this week and said concerns about sexual violence against women on the show are "nonsense." Excuse me while I roll my eyes to Moon Bay.

---

Screwing Up This Incredible Skate Trick Would Be So Very Painful
27-Aug-16 By: Bryan Menegus on Sploid, shared by Bryan Menegus to Gizmodo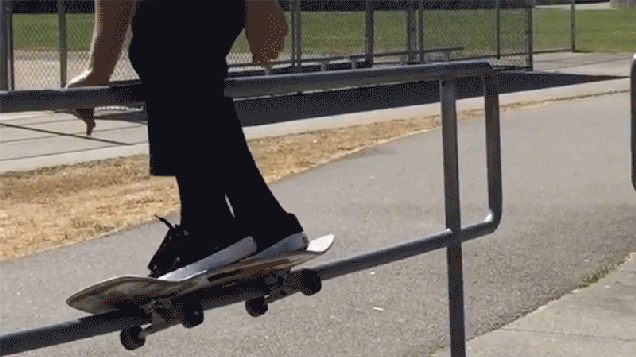 Dylan Jones came up with a hugely inventive skate trick where he's able to get his board to 360 degrees horizontally around a rail. Enthusiasts online are likening the new trick to the bizarre stunts pulled off by skateboarding greats like Rodney Mullen and Gou Miyagi.
---

FBI Raids SAT Critic Over Leaked Test Questions
27-Aug-16 By: William Turton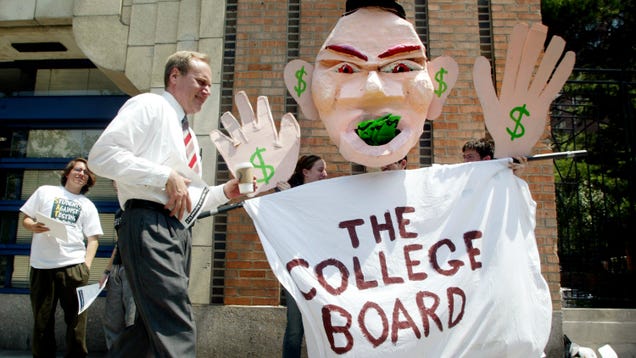 The Federal Bureau of Investigation executed a search warrant on the home of Manuel Alfaro, former executive director of assessment design and development at the College Board, which develops the SAT, an aptitude test for college bound high schoolers, according to a report by Reuters.

---

New Analysis Confirms Why the Skagit River Bridge Collapsed
27-Aug-16 By: Jennifer Ouellette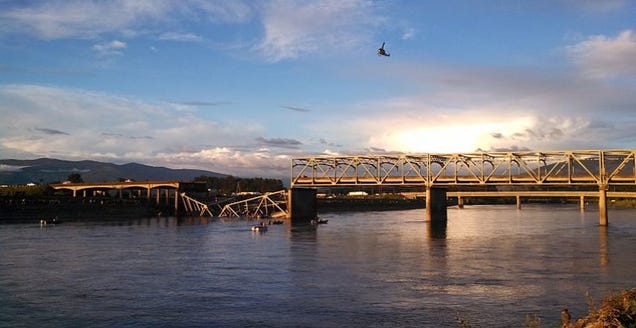 In May 2013, a bridge spanning the Skagit River along Interstate 5 in Washington state catastrophically collapsed, after an oversized trailer clipped one of the bridge's cross beams. A new analysis by engineers at the University of Illinois at Urbana Champaign confirms the many factors that contributed to the collapse, and offers recommendations for how to prevent similar failures in the future.
---

The History of How We Discovered All the Planets in the Solar System
01-Mar-13 By: Andrew Liptak on io9, shared by Alex Dickinson to Gizmodo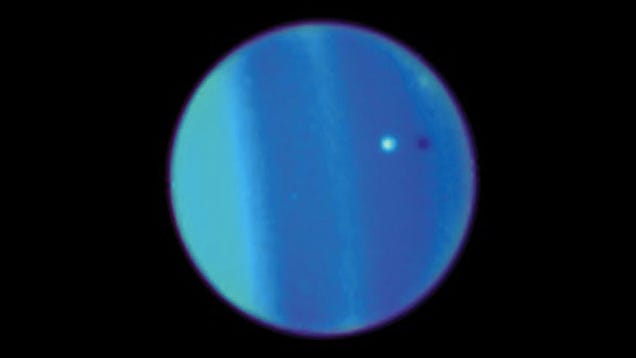 Satellites such as the Kepler have been working overtime to uncover hundreds of new planets in our galaxy. But how did we first discover the planets in our local volume of space? Here are the stories of how astronomers living hundreds of years ago discovered each planet in our solar system.
---

Clinton Campaign Embraces Strong Encryption, But Not For Us
27-Aug-16 By: William Turton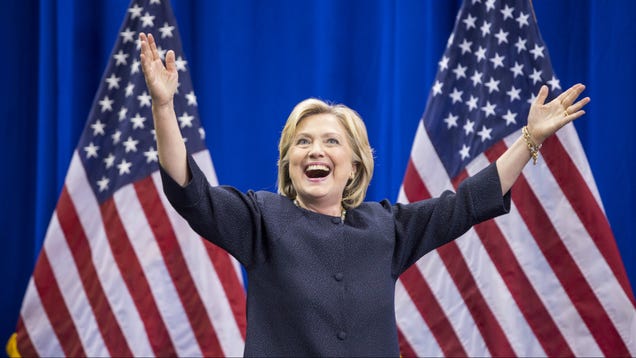 Hillary Clinton has yet to offer a definitive policy stance on strong end-to-end encryption, the mathematical algorithms that protect our data, instant messages, and web browsing. Instead of calling for a ban on government mandated encryption backdoors, something computer security experts have universally urged, she's taken a backseat, supporting a hand waving "encryption commission ."

---