Feed: GIZMODO
We come from the future.


An Aircraft Carrier Commander's Last Day In the "Office"
24-Nov-15 By: Attila Nagy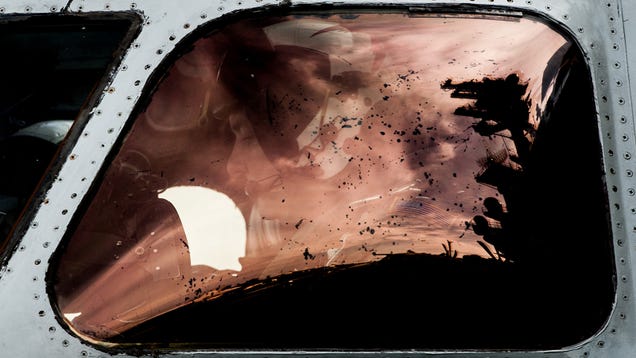 This photo of Captain Christopher Bolt preparing for his last flight looks like a painting, bringing together Bolt's monochrome profile and the ragged reflection of the carrier's megastructure on the coating of plane window.
---

This Family Dinner of the Future From 1981 Looks Depressing as Hell
24-Nov-15 By: Matt Novak on Paleofuture, shared by Kate Knibbs to Gizmodo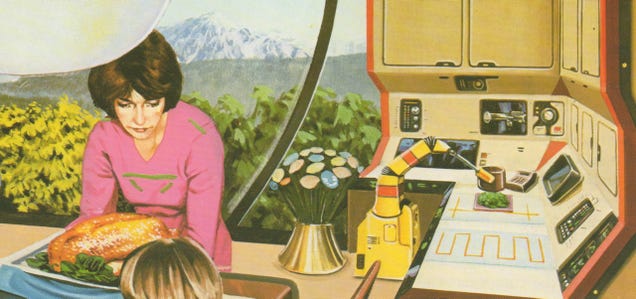 What will the family dinner of the future look like? According to the 1981 kids' book Tomorrow's Home, it's filled with robots, computers, and tasty synthetic foods. Except upon closer inspection, everybody looks depressed as hell.
---

12 Things We Loved About Jessica Jones (And 4 We Didn't)
24-Nov-15 By: Germain Lussier, Katharine Trendacosta, and James Whitbrook on io9, shared by Kate Knibbs to Gizmodo


This weekend, the world met the whiskey-drinking, super-powered Hell's Kitchen detective known as Jessica Jones. She's the star of the second Netflix Marvel superhero show, leading into the team-up series The Defenders, and many people spent their weekends on the couch, devouring all 13 episodes.
---

Infertile Worms May Be Immune to Brain Deterioration
24-Nov-15 By: Esther Inglis-Arkell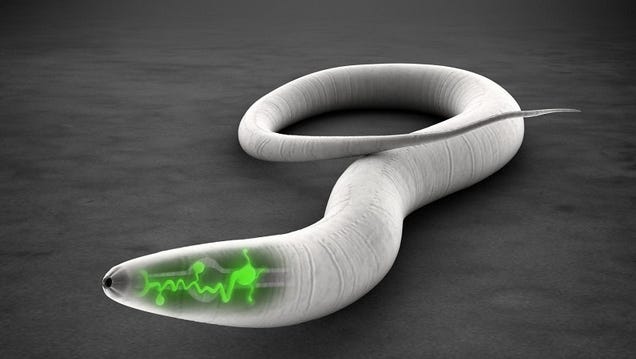 Worms infected by bacteria often start showing signs of serious nerve damage in the brain. If a worm happens to be infertile, it can weather an infection without damage to its neurons. Scientists hope that figuring out why infertility and resistance to nerve damage are linked might help us someday fight human diseases like Alzheimer's or Parkinsons.
---

I Am Drooling Over This Electronics Toolkit Right Now
24-Nov-15 By: Annalee Newitz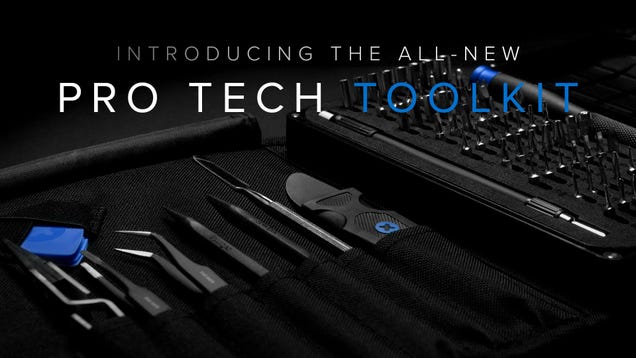 iFixit makes the greatest tech tool kits out there, and now they've updated their bestselling Pro Tech toolkit for the next generation of gadgets in your life. And it's just beautiful. I want one.
---

10 movies that used the same exact set as other movies
24-Nov-15 By: Casey Chan on Sploid, shared by Kate Knibbs to Gizmodo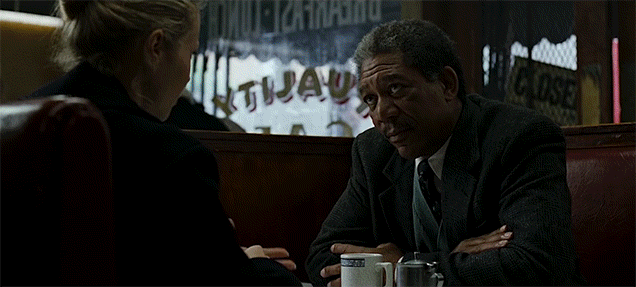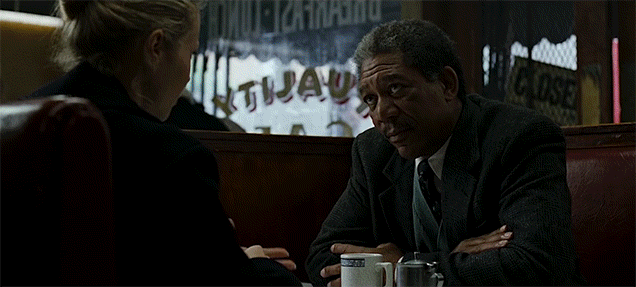 Hollywood recycles plots and story lines all the time. The same actors and actresses and directors are put in movies over and over. And the same sets are used to film completely different movies. It's an incestuous industry. Sometimes when you're watching a movie and you can't quite put your finger down on why a scene feels the same, it might be because the movie is using a film set that you've seen before many, many times.
---

Spotify Is the Best Streaming Music Service
24-Nov-15 By: Adam Clark Estes


There, I said it.
---

The Cheapest GoPro Gets Its Best Deal Ever For Black Friday
24-Nov-15 By: Shep McAllister, Commerce Team on Deals, shared by Shep McAllister, Commerce Team to Gizmodo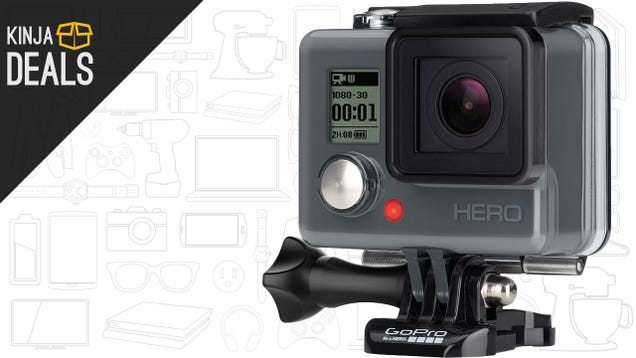 Since its debut late last year , the ultra-cheap GoPro Hero has been remarkably deal-averse. That changes today with a $20 gift card offer from Target. It doesn't have the impressive specs or jaw-dropping image quality of its more-expensive brethren, but it's cheap, waterproof, and compatible with GoPro's gigantic accessory ecosystem. [GoPro Hero + $20 Gift Card, $130]
---

The State Of The 3DS In 2015
24-Nov-15 By: Jason Schreier on Kotaku, shared by Kate Knibbs to Gizmodo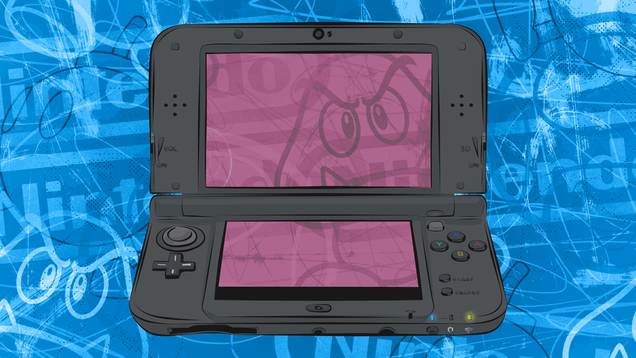 Though it launched with a whimper, the 3DS has long since roared to life. Even after a soft 2015, Nintendo's DS successor remains great: If you like Nintendo games, there's really no reason not to have a 3DS these days.
---

Biologists Coax Worms Into Growing New Kinds of Heads
24-Nov-15 By: Maddie Stone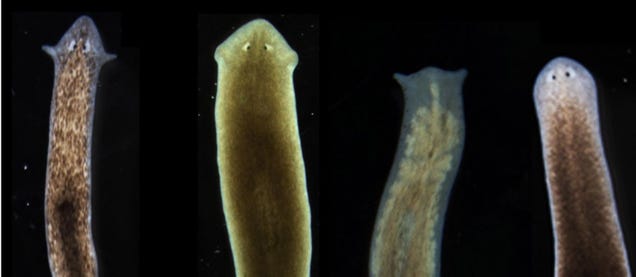 In what sounds like a plot line from a BioShock game, a team of biologists has coaxed an animal into growing a new head and brain resembling those of a different species. The bizarre accomplishment adds to a growing body of research highlighting the importance of non-DNA factors—collectively known as the 'epigenome'—in determining the most fundamental aspects of an organism's anatomy.
---

This Colorful Snail Is Disappearing Because of Over-Fishing and Shell Collectors
24-Nov-15 By: Esther Inglis-Arkell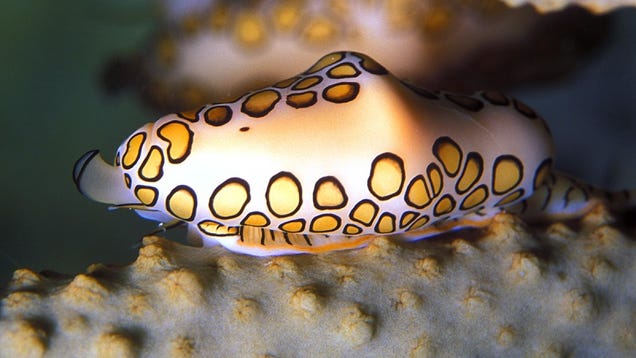 This is the "flamingo tongue snail," one of the most brightly colored snails on the reefs of the South Atlantic. It used to be a common sight, but in recent years has been disappearing, either because fate has a cruel sense of humor or people are uneducated jerks. Or both.

---

Keep Track of All the World's Territorial Disputes With This Amazing Interactive Map
24-Nov-15 By: Charlie Jane Anders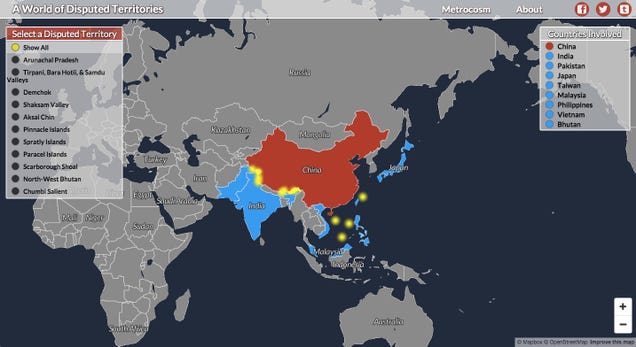 All over the world, there are people who could live in one country or another. Some of these territorial disputes are relatively minor, while others could be the flashpoints that lead to all-out war. There are a lot of these, and they're hard to keep track of.
---

Throb's Holiday Gift Guide for the Sexily Inquisitive
24-Nov-15 By: Diane Kelly on Throb, shared by Rob Bricken to Gizmodo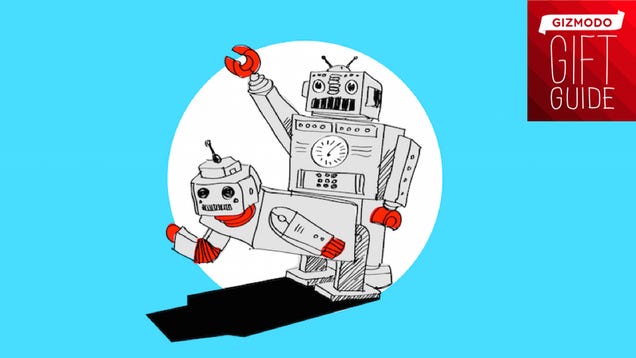 Know someone who enjoys the stimulation of a good book? What about someone who enjoys stimulation of another sort? This holiday season, Throb has got some great gift ideas to show your special someone that you appreciate both their mind and their body.
---

24 Photos From Our Last Shooting Challenge
24-Nov-15 By: Mark Wilson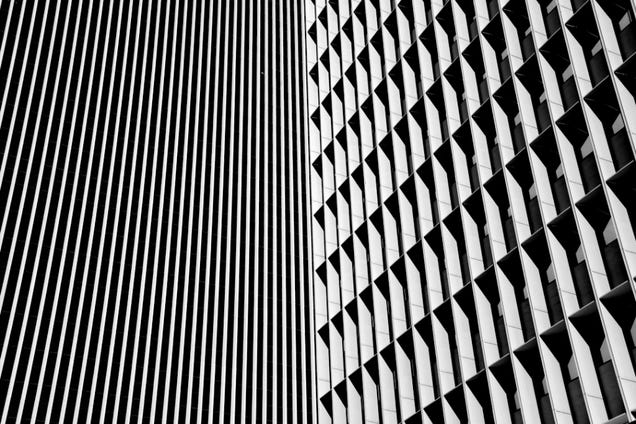 It's been 6 great years, but our weekly Shooting Challenge is coming to an end. Here are the final submissions from all of you.
---

A 120-Year-Old Building Damaged in Japan's 2011 Quake Is Reborn as This Beautiful Home
24-Nov-15 By: Bryan Lufkin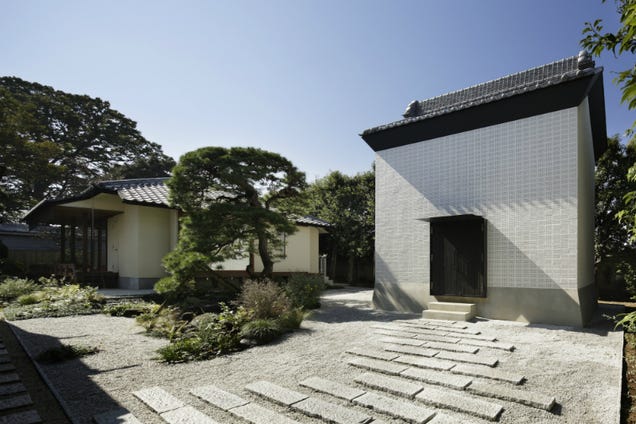 The Great Tohoku earthquake and tsunami in 2011 damaged over a million buildings in northeastern Japan. A century-old storehouse that barely survived has been redesigned into this gorgeous home— the Rebirth House, a symbol of both great architecture, and resilience.
---

Google Has Some Surprising Tips For Lessening the Horror of Black Friday Shopping 
24-Nov-15 By: Kaila Hale-Stern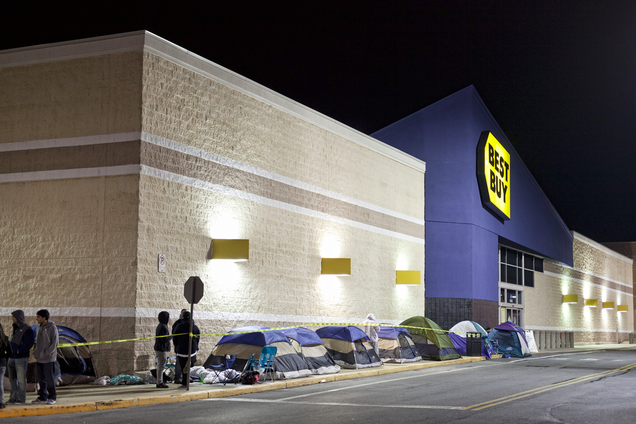 Google crunched its data on store traffic patterns and came up some tips on how to reduce the horror of Black Friday shopping madness, should you dare to hit the mall on Friday.
---

Your Doctor Does Not Give a Crap About Your Fitness Tracker Data
24-Nov-15 By: George Dvorsky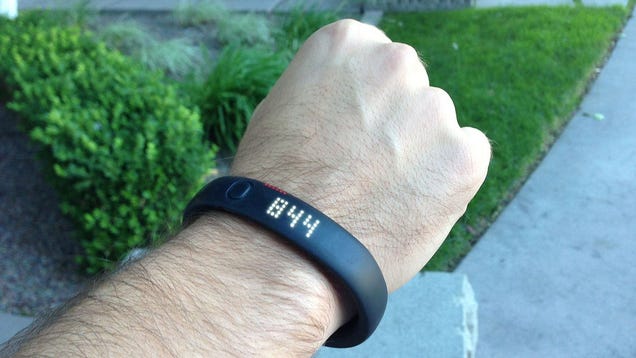 Patients are increasingly bringing their fitness-tracker data to their checkups. Not only are doctors ill-equipped to deal with this information—they're skeptical that it's even useful.
---

The Best Black Friday Deals Available Right Now
23-Nov-15 By: Shep McAllister, Commerce Team on Deals, shared by Shep McAllister, Commerce Team to Gizmodo


You've reached our hub for all the best Black Friday deals! As you've probably already figured out, "Black Friday" is a bit of a misnomer; many of the best deals are available up to a week in advance. Luckily for you, we'll be adding them all here as they go live, so you can focus on stuffing your face and trying not to kill your family. If you want all of the latest updates, don't forget to follow us on Twitter and Facebook.
---

Always Suit Up Before Firing a Rocket Indoors
24-Nov-15 By: Mika McKinnon on Earth & Space, shared by Kelsey Campbell-Dollaghan to Gizmodo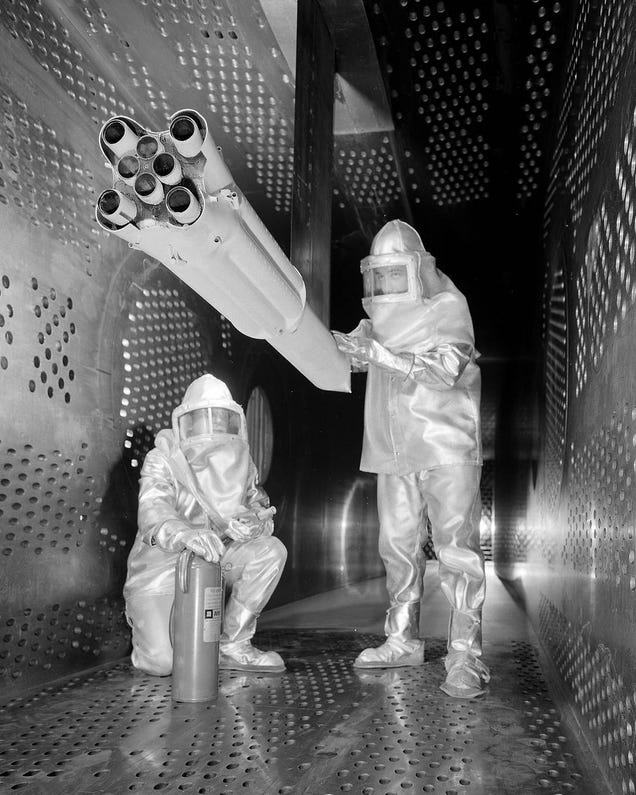 How powerful was the Saturn rocket that boosted the Apollo missions into low Earth orbit? So powerful even the models for the Saturn rocket boosters produced hundreds of pounds of thrust for every engine.
---

11 Amazing Outdoor Gear Gifts for City Dwellers
24-Nov-15 By: Adam Clark Estes on Indefinitely Wild, shared by Rob Bricken to Gizmodo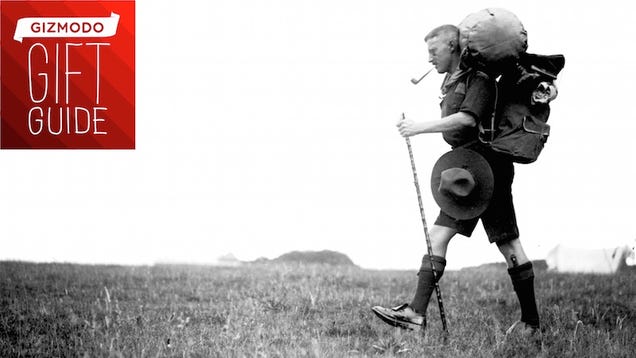 It's natural to think that outdoor gear is best enjoyed in the great outdoors. Heck, that's what it's designed for! But urban living sometimes demands rugged goods with innovative capabilities. You'd be surprised how handsome yet practical they can be, too.

---