Feed: GIZMODO
We come from the future.


It's Your Fault For Ordering A Cocktail That's Both Frozen and On Fire
24-Jun-16 By: Bryan Menegus on Sploid, shared by Bryan Menegus to Gizmodo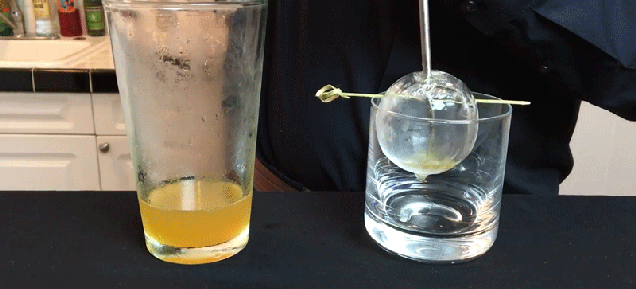 Ha! I trapped the drink you ordered in a weird ice sphere. Bet you weren't expecting that. Don't even try melting it with your tongue or some shit, because I also lit the glass on fire.
---

These Coffee-Infused Cocktails Are the Hair of the Dog You've Been Looking For
24-Jun-16 By: Bryan Menegus


Standard remedies for a hangover are generally limited to greasy food, a strong cup of coffee, or more booze. Order those mozzarella sticks from bed, because we've got the other two covered. You can thank us later.
---

Ancient Insects Had Some Pretty Funky Camo
24-Jun-16 By: George Dvorsky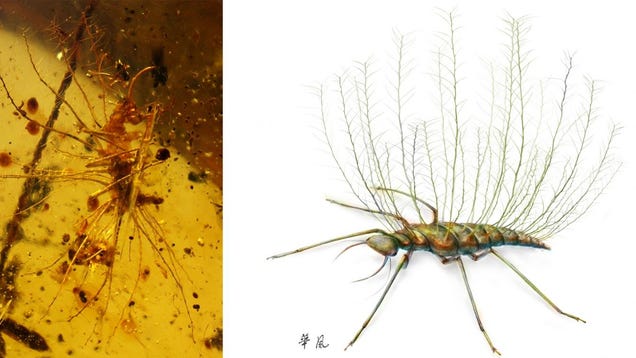 New evidence shows that insects were using camouflage to hide from their predators as many as 100 million years ago—and wow did these ancient bugs ever employ some strange forms of deception.
---

Baby Turtles Getting Hypnotized For Science Is So Cute It Hurts
24-Jun-16 By: Maddie Stone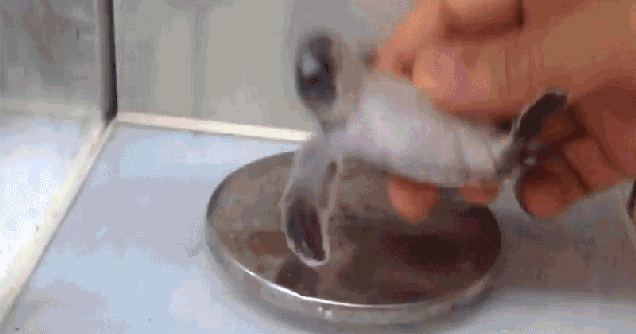 Baby sea turtles don't really need our help being adorable, but remarkably, scientists have figured out a way to make the tiny shelled reptiles even more mind-numbingly cute: by hypnotizing them.

---

Oculus Backtracks on DRM and Allows the HTC Vive to Play Rift Games Again 
24-Jun-16 By: Darren Orf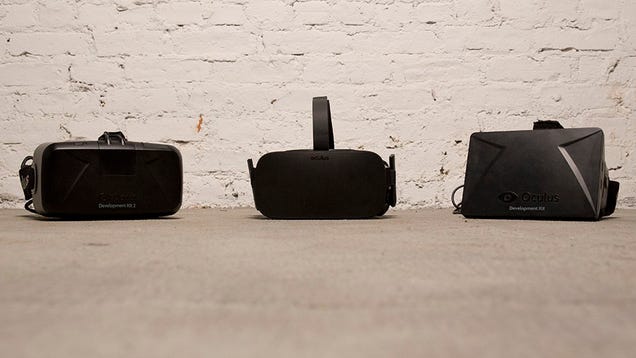 Games exclusivity is common place for consoles. Master Chief is on Xbox and Nathan Drake is on PS4. That's the way it is. But for VR, many fans and developers want things to be more open, so gamers can able games on any headset they want. Today, Oculus' latest update removes a perviously controversial DRM rule , making that idea much more possible.
---

And Now the Important News: How the Brexit Will Impact Game of Thrones
24-Jun-16 By: James Whitbrook on io9, shared by Adam Clark Estes to Gizmodo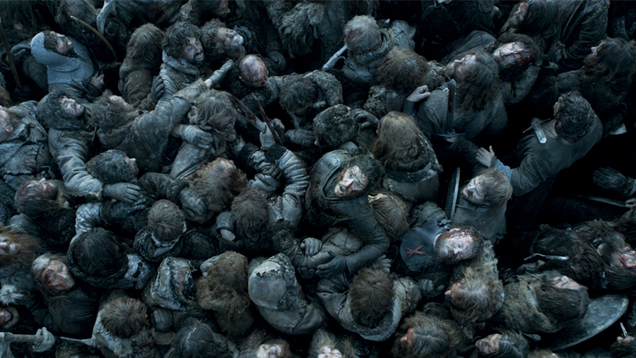 Winter is coming, but the Brexit is already here—the United Kingdom is leaving the European Union. Economists are worried. Scientists are worried. Adam from Manchester is worried, and also a complete buffoon. But so are Game of Thrones fans, as the show films across the EU. Good news, though: the show will be fine.

---

Self-Expanding Curtain Makes Your Shower Feel Like a Spacious Luxury Spa
24-Jun-16 By: Andrew Liszewski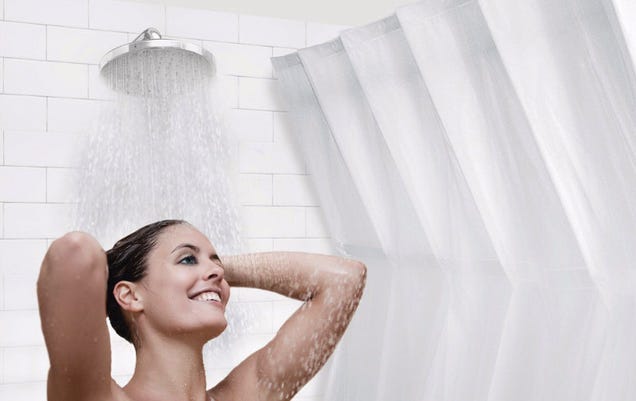 The tiny bathtub shower crammed into your equally tiny apartment probably feels like a claustrophobic nightmare every morning. But the Curvi's an easy way to make it feel larger, spacious, and almost luxurious—without having to knock down walls or perform any kind of renovation.
---

Hungry Scientists Will Soon Eat a Vegetable Grown in Martian Soil
24-Jun-16 By: Ria Misra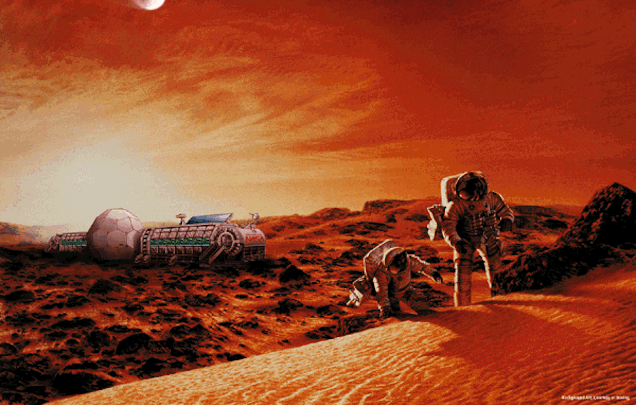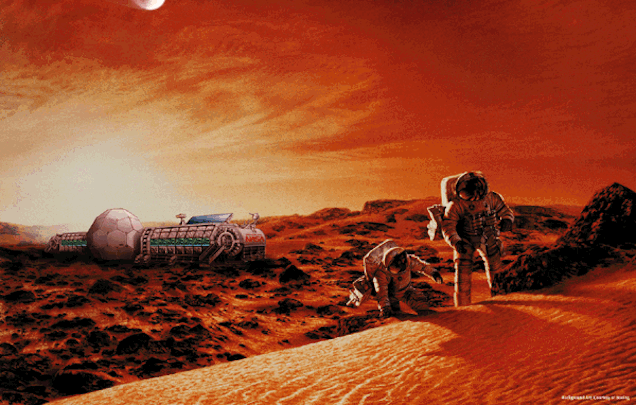 For two years, researchers have been farming a series of crops in Martian and lunar soils. Now, a vegetable from the garden is finally about to get its first taste test. It will be a radish.

---

So, Uh, Rio's Doping Lab Just Got Shut Down
24-Jun-16 By: Barry Petchesky on Deadspin, shared by Adam Clark Estes to Gizmodo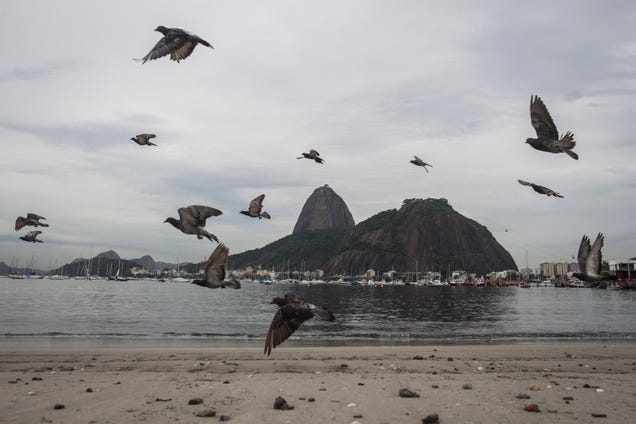 I'm usually cynical about the chicken-little claims that a given Olympics is going to be a disaster. Biennially, everyone spends the run-up to the games fretting, and then the games go off largely hitchless. (And then the disaster strikes as the mountain of debt.) But Rio de Janeiro sure is doing its damndest to prove the doomsayers right.

---

Check Out This Sweet Autocorrect Joke 
24-Jun-16 By: Sophie Kleeman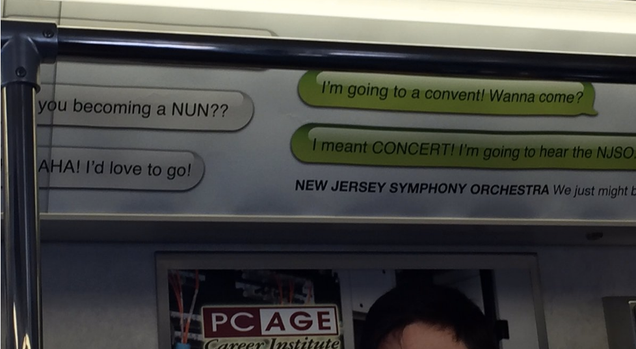 I don't know why the New Jersey Symphony Orchestra used an autocorrect joke as a vehicle to promote their brand, but you know what? At least it's not a horrifying ad for breast augmentation.
---

Don't forget: You can email us tips at tipbox@gizmodo.com, send them directly to any of our writers,
24-Jun-16 By: Katie Drummond



Don't forget: You can email us tips at tipbox@gizmodo.com, send them directly to any of our writers, or use our anonymous SecureDrop system.




---

George Lucas Is Taking His Museum Away from Chicago
24-Jun-16 By: Alissa Walker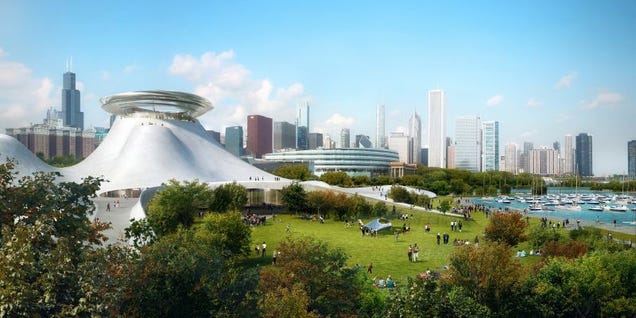 After a prolonged battle with San Francisco's NIMBY empire, George Lucas announced two years ago that he would take his giant filmmaking museum project to the friendlier shores of Chicago. Now, after yet another vicious battle with Chicago's NIMBYs, he's abandoning his plans there, too. You'd think he was trying to build the Death Star or something.
---

Save $15 On Practically Any $75 Order on eBay, Including Gift Cards
24-Jun-16 By: Jillian Lucas on Deals, shared by Shep McAllister to Gizmodo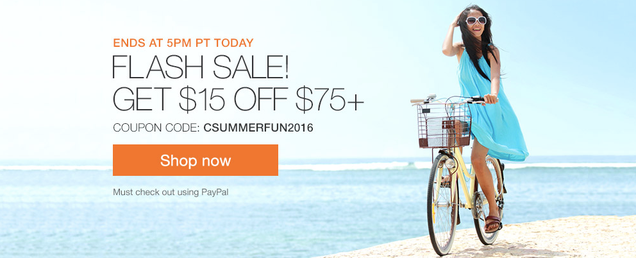 From now until 5PM PT (8PM ET), eBay is taking $15 off any $75 order (with a few exclusions) when you check out with Paypal and use code CSUMMERFUN2016 at checkout. That includes gift cards (other than eBay gift cards), so there's really no reason not to take advantage.

---

This Scanner in the Dirt Captures All That's Going on Underground
24-Jun-16 By: Casey Chan on Sploid, shared by Casey Chan to Gizmodo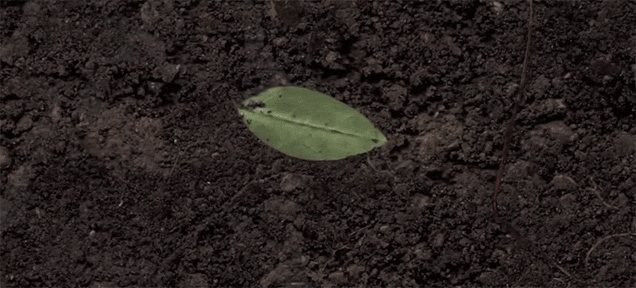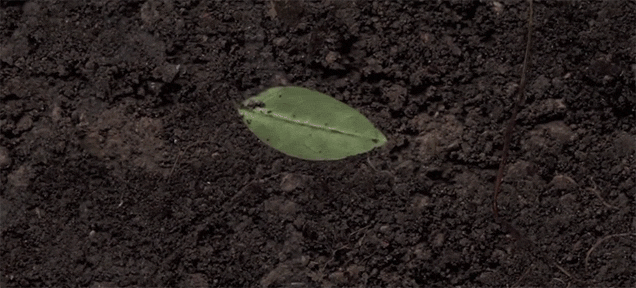 Dirt is boring. Soil isn't fun. Who cares what's happening down there. So I thought. Josh Williams changed my mind with his SoilCam, a waterproof scanner that's controlled by a Raspberry Pi. He places it in the dirt so we can see everything that's happening underground. It's so alive.
---

Apple Discontinues Its Big Beautiful Thunderbolt Display
24-Jun-16 By: Darren Orf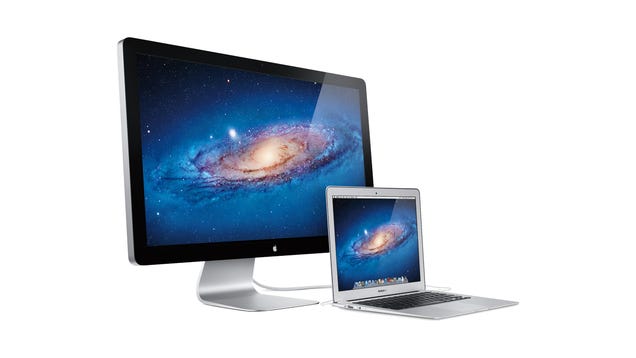 Apple hasn't updated its Thunderbolt display in five years, and now it won't be selling it either.
---

The Solar-Powered Fridge of 1937 Made Sunbeams Into Ice Cubes In 2 Hours
09-May-14 By: Matt Novak on Paleofuture, shared by Adam Clark Estes to Gizmodo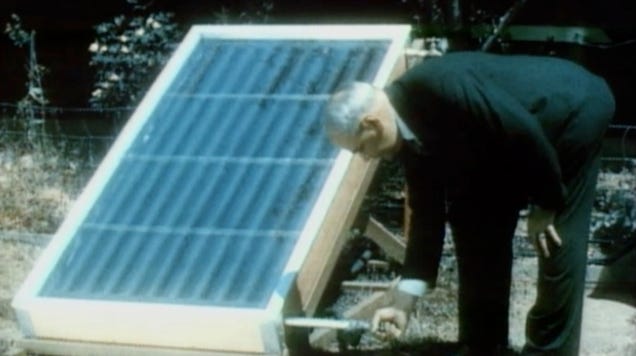 We often think of solar-powered devices as pretty new. But we've been harnessing the sun since long before the first practical solar cell was introduced back in 1954 . For instance, in these solar-powered contraptions from a 1937 Popular Science film — including the amazing fridge that turned sunbeams into ice cubes in just two hours!
---

The Curiosity Rover Sure Looks Lonely When Seen From Space
24-Jun-16 By: George Dvorsky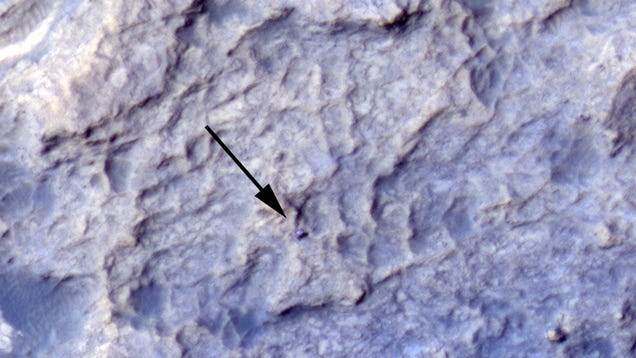 A remarkable new image captured by a satellite in orbit around Mars shows the Curiosity rover as it explores the barren landscape.

---

What If Pixar Movies Ended at the Sad Parts?
24-Jun-16 By: Casey Chan on Sploid, shared by Casey Chan to Gizmodo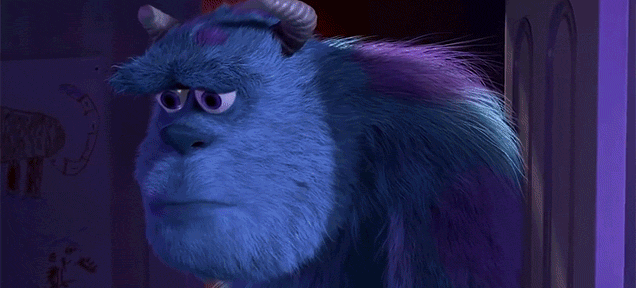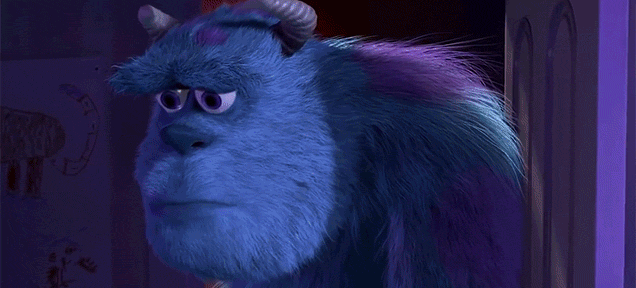 Pixar movies are funny and fantastic and all ploy at your emotions with wonderful characters and an always relatable story. But almost everything works out in the end of all their movies. What if they didn't?
---

Every Wave's a Towering Wall of Water For This Foot-Tall RC Surfer
24-Jun-16 By: Andrew Liszewski on Sploid, shared by Andrew Liszewski to Gizmodo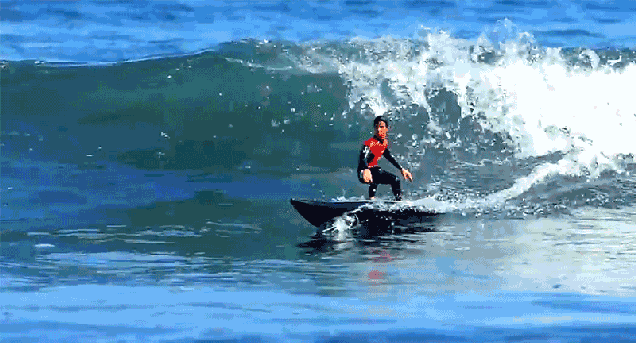 If the Discovery Channel's Shark Week has left you terrified of the ocean, here's a much safer way to try your hand at surfing.
---

Marvel Brought Back One of Its Most Embarrassing Kids Characters in a Really Funny Way
24-Jun-16 By: Evan Narcisse on io9, shared by Adam Clark Estes to Gizmodo



You know those terrible links you see floating around the web that scream, "28 Awkward Child Star That Are Now Crazy Hot?" This is one of those. Sort of.

---