Feed: GIZMODO
Tech By Design


This Redesigned Airplane Cabin Would Give You More Room For Everything
29-Jul-14 By: Robert Sorokanich



You board the plane and instinctively duck to clear the overhead container doors. They're all full already, so you cram your carryon under the seat in front of you while the slob next to you reaches across your face to adjust the reading light. No more: one design firm's new cabin concept eliminates all those problems.




---

Netflix Is Also Shelling Out to AT&T For Better Streaming
29-Jul-14 By: Darren Orf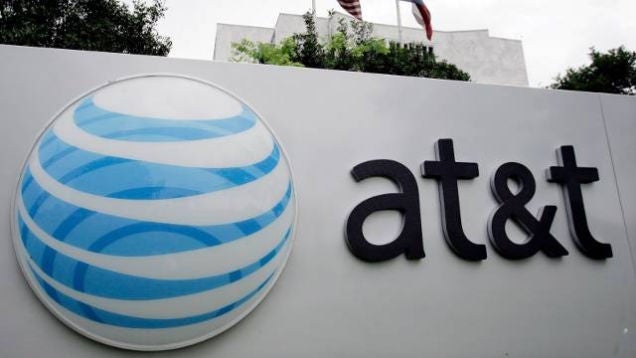 When we heard that Comcast was bullying Netflix into paying for better connectivity, we foresaw a sad streaming future . When news slipped that Verizon was doing the same thing, that pretty much confirmed it . Now Mashable is reporting that Netflix also has a similar streaming deal in place with AT&T, thus completing the trifecta of terrible.
---

Scientists reveal the secrets of mysterious ship found under 9/11 ruins
29-Jul-14 By: Jesus Diaz on Sploid, shared by Kelsey Campbell-Dollaghan to Gizmodo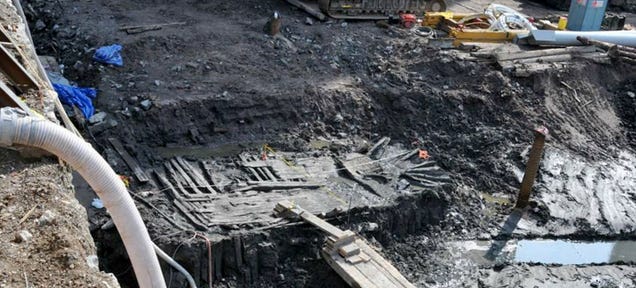 Scientists have found the secrets of the old ship unearthed in 2010 under the ruins of the Twin Towers. First, the large vessel—buried under 22 feet (6.7 meters) of soil and wreckage—was built around the same time the Declaration of Independence was signed. There's more—but there's also one big mystery left unsolved.
---

Seagulls will not blow up if they eat Alka-Seltzer
29-Jul-14 By: Karl Smallwoood - Today I Found Out on Factually, shared by Kelsey Campbell-Dollaghan to Gizmodo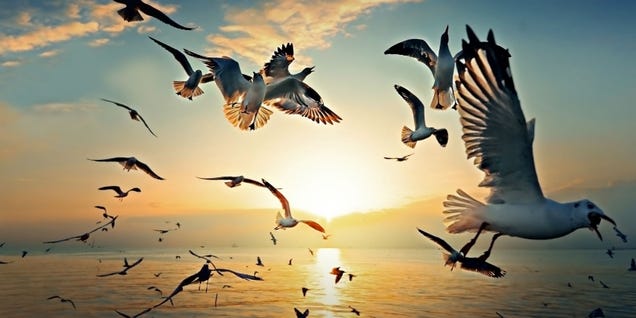 Seagulls, or gulls depending on how much you dislike syllables, are considered a pest to many, a minor, avoidable annoyance to many more and the harbingers of death OH GOD LOOK AT THEIR COLD DEAD EYES! to my neighbour who doesn't get out much. Over the years, there has been a persistent and rather macabre urban myth circulating that gulls will explode if they're fed Alka-Seltzer. Sadly, we're here to inform you that this isn't true.
---

Idiocracy Is a Cruel Movie And You Should Be Ashamed For Liking It
29-Jul-14 By: Matt Novak on Paleofuture, shared by Kelsey Campbell-Dollaghan to Gizmodo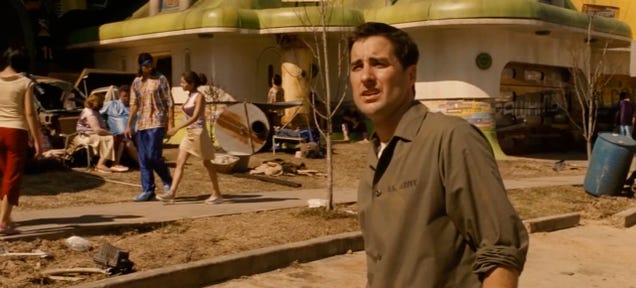 Remember that 2006 movie Idiocracy? The one where Luke Wilson plays an average underachiever who wakes up 500 years in the future, only to realize that he's now the smartest person on Earth? And everyone else is dumb — like, really dumb? Well, that movie is cruel and terrible and you should be ashamed for liking it. Seriously.
---

This Rubik's Cube Fridge Will Forever Be Unsolved
29-Jul-14 By: Andrew Liszewski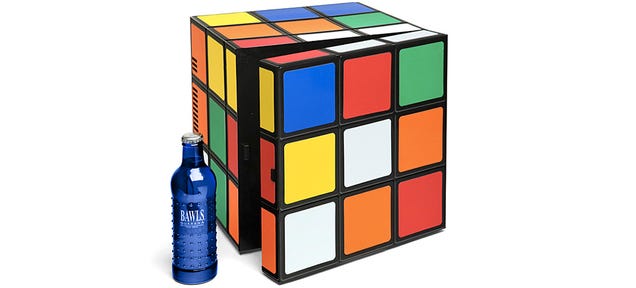 If ThinkGeek's Star Trek Borg Cube mini-fridge didn't do it for you, maybe its follow-up effort will get your geeky juices flowing. Drawing inspiration from another cubic pop culture icon, this Rubik's Cube fridge doesn't spin so it can never, ever be solved. However, it does solve the problem of how to keep ice cold beverages under your desk at work.
---

Instagram's Snapchat Rival, Bolt, Just Launched In 3 Non-US Countries
29-Jul-14 By: Kate Knibbs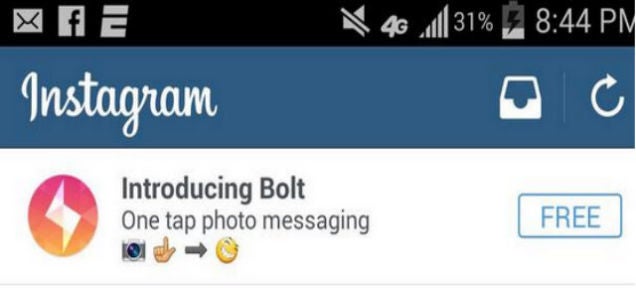 Instagram's new messaging app Bolt has launched in Singapore, New Zealand, and South Africa.
---

The Moon Might Be Littered With Fossils From Ancient Earth
29-Jul-14 By: Sarah Zhang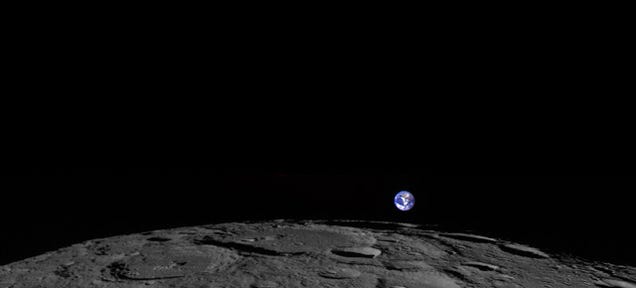 Earth is an unforgiving place. Volcanoes erupt, rivers erode, continents break up—it's a small miracle every time a millions-of-years-old creature is found fossilized in rock. By comparison, the moon is dead and lifeless; astronaut footprints will be preserved forever in moon dust. So it's the moon that could hold the secrets to life on ancient Earth.
---

Sex and Space Travel: Predictions from the 1950s
18-Oct-12 By: Matt Novak on Paleofuture, shared by Kelsey Campbell-Dollaghan to Gizmodo


In September of 1992 astronauts Jan Davis and Mark Lee became the first married couple to leave the planet together. But NASA didn't originally plan on it happening that way.
---

Your Chance to Help Make a 70-Foot Car Juggling Robot a Reality Is Here
29-Jul-14 By: Kate Knibbs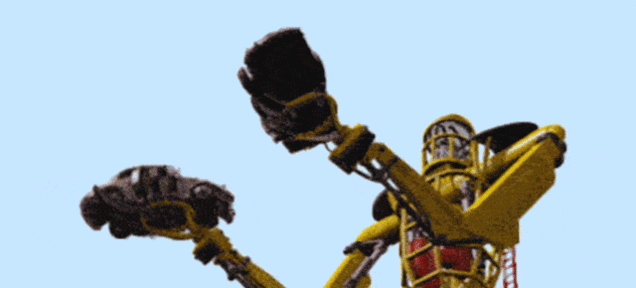 If you watched charming 1999 animated movie The Iron Giant and thought, "Man, I wish that robot was real, and also could juggle Volkswagen Bugs," then do I have the Kickstarter campaign for you.
---

​Can These Sunglasses Make You Happy?
29-Jul-14 By: Wes Siler on IndefinitelyWild, shared by Eric Limer to Gizmodo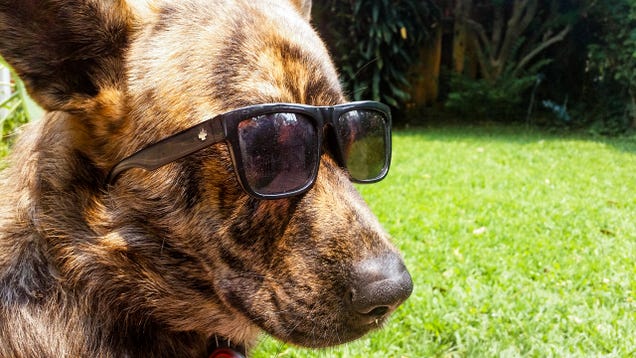 Equipped with lenses specially designed to allow long wave blue light to pass through, these new "Happy Lens" sunglasses from Spy claim to boost your mood, alertness and help you sleep better at night. Do they work?
---

Can Architecture Perform Miracles? The Quest to Make Gaudi a Saint
29-Jul-14 By: Alissa Walker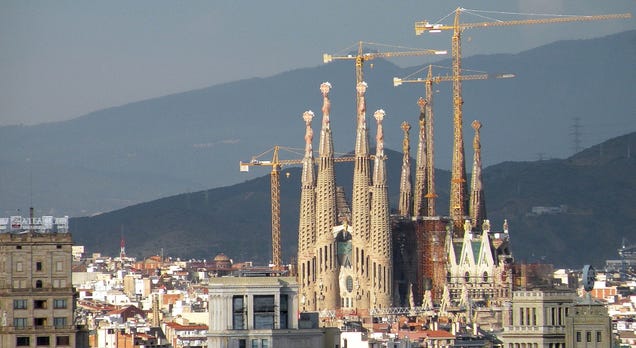 Visiting the dripping sand castle basilica that is the Sagrada Familia in Barcelona could definitely be described as one of the most awe-inducing moments of my life. A spiritual experience? Perhaps. But is it a miracle? That's what a group of believers are trying to prove in their campaign to make its architect, Antoni Gaudi, a saint.
---

If Your Phone Rings on Live TV, Don't Do This
29-Jul-14 By: Brian Ashcraft on Kotaku, shared by Kelsey Campbell-Dollaghan to Gizmodo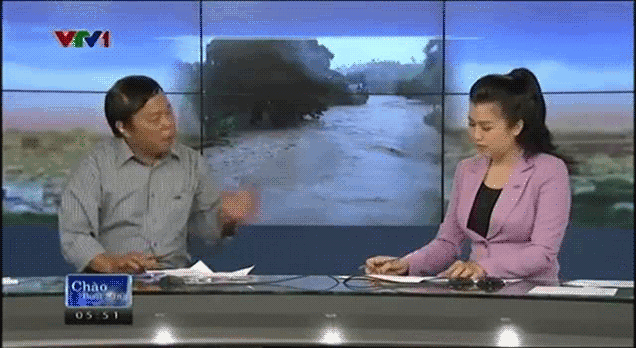 Recently, on a Vietnamese morning show, a guest was talking about the serious flooding in Lang Son when something unexpected happened: His phone rang.
---

This Kid Took Apart a Microwave to Create an Insane (and Stupid) Weapon
29-Jul-14 By: Eric Limer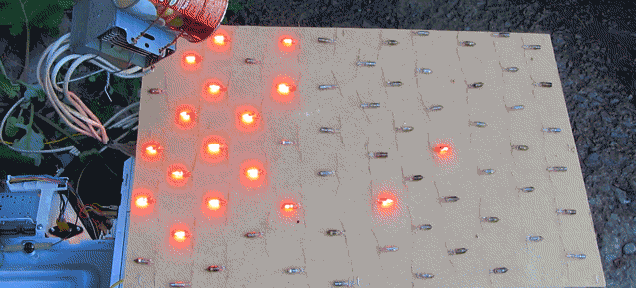 So don't take a microwave apart. Don't. Take. A microwave. Apart. Don't do it. Don't! But if you were curious about what would happen if you did, these idiots have you covered. It's as awesome as it is stupid! It is very awesome and very stupid.
---

The Onion Profiles a New Kindle That Brags About Your Taste in Books
29-Jul-14 By: Andrew Liszewski



Bookworms who've balked at upgrading to an e-reader have a long list of reasons why they won't give up their paper copies. But there's only one real reason why anyone would carry around a book anymore: It lets them show off what they're reading in public. And as The Onion reveals, that's what led Amazon to create a new version of the Kindle that shouts the title of your current book so everyone knows how well read you are.




---

​Performance Food: Bison Liver Pate
29-Jul-14 By: Wes Siler on IndefinitelyWild, shared by Kelsey Campbell-Dollaghan to Gizmodo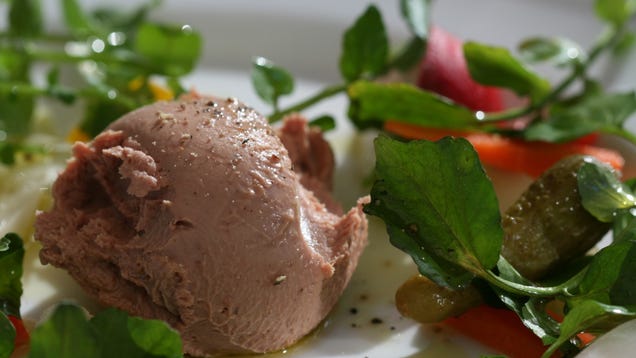 Want a pre-workout snack that gives you a visceral energy boost and is packed full of protein, vitamins, minerals and healthy fats? It might sound fancy, but Bison Liver Pate is cheap and easy to make. And damn good.
---

6 F@nTa$ti) Photos of Glitch Art
29-Jul-14 By: Mark Wilson



GL II I I I I TCH. Sometimes a glitch is a catastrophe, yes, but sometimes these mistakes are beautiful. For this week's Shooting Challenge , you explored the photographic celebrations of the glitch.




---

Watch the Surprisingly Creepy Process of Making Blood Red Paper
29-Jul-14 By: Jordan Kushins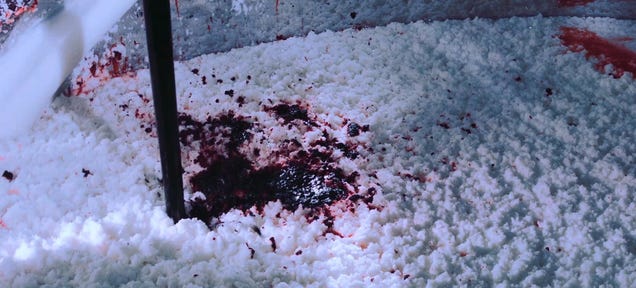 You've got your remote cabins in the woods; your freaky laboratories; your Saw-like cellars; but the best setting for a horror movie just might be a 130-year-old paper manufacturing plant in London. This short vid shows a shadowed, moody take on how G. F. Smith produces sheets in a single hue in its Colorplan line. You'll never look at bright red the same again.
---

A Robovac That Watches the Ceiling To Keep Track of Where It's Cleaned
29-Jul-14 By: Andrew Liszewski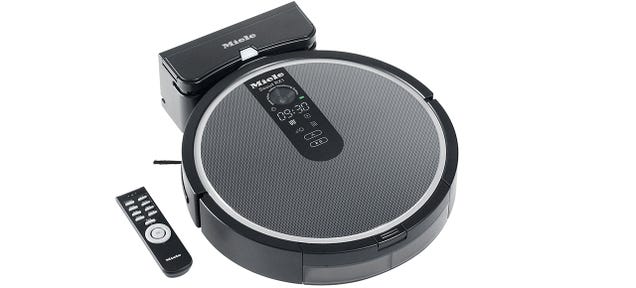 In the robot world, vacuums don't rank very high on the intelligence scale. They're usually programmed to aimlessly wander around and clean until they run out of power, and hopefully by that point they've randomly hit every inch of your floors. With the Scout RX1, Miele takes a better approach by using a camera pointed at your ceiling to track where the robot's cleaned.
---

Deals: Tiny-but-Powerful Speaker, LG G3, Gaming Gear, Hunger Games
29-Jul-14 By: Shep McAllister, Commerce Team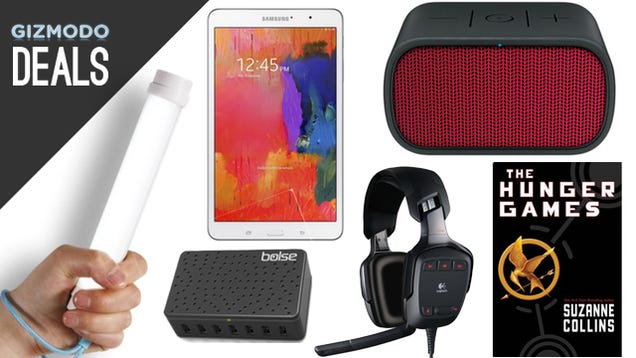 The Ultimate Ears MINI BOOM offers shockingly robust sound in a tiny, tastefully-designed package. This model took home the Wirecutter's pick for best portable speaker, and Amazon is currently selling it for the lowest price they've ever offered. [Ultimate Ears Mini Boom, $79]
---