Feed: GIZMODO
Everything Is Technology


TomTom Is Bringing Tunes to Its Newest Fitness Watches
03-Sep-15 By: Brent Rose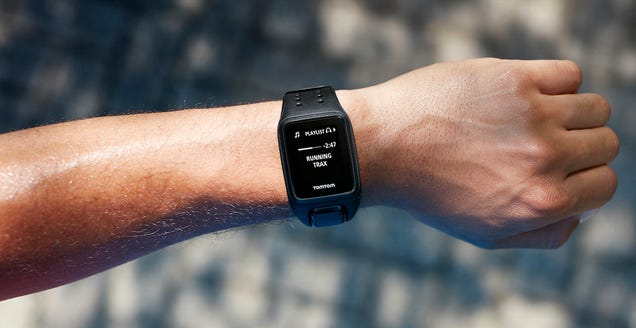 TomTom's first running watch was a great first step two years ago. Last year it got even better , with an integrated heart rate monitor. For this year's watches, TomTom is adding full activity tracker capabilities and the ability to stream music to Bluetooth headphones, all for a pretty reasonable price.
---

Key and Peele's Spoof of Neil deGrasse Tyson Was Astronomically Brilliant
03-Sep-15 By: Charlie Jane Anders on io9, shared by Chris Mills to Gizmodo


Tonight's episode of Key & Peele was pretty geeky overall—there was a long sequence about Game of Thrones, which would have been the best bit of any normal episode. But the penultimate Key & Peele also included a fricken brilliant running gag about Neil deGrasse Tyson's Cosmos.
---

Surfing has never looked more majestic than in this drone video
02-Sep-15 By: Casey Chan on Sploid, shared by Annalee Newitz to Gizmodo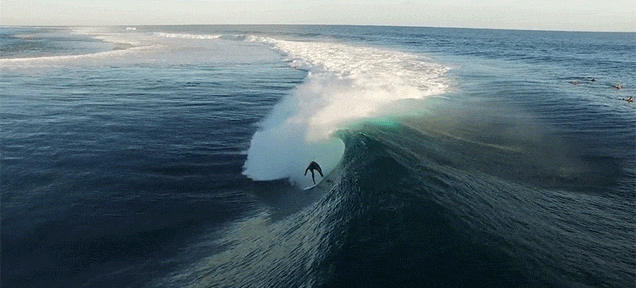 The waves of Teahupo'o in Tahiti are so lovely that surfing them is the only way to truly appreciate them. Or, well, I guess watching other people surf through this drone video is a pretty damn good way to see its majestic beauty too. Brent Bielmann and Eric Sterman shot this drone video for Surfing Magazine and it captures angles of surfers and the glassy waves like we never seen them before.
---

Android is Finally Getting a Standalone Street View App
03-Sep-15 By: Chris Mills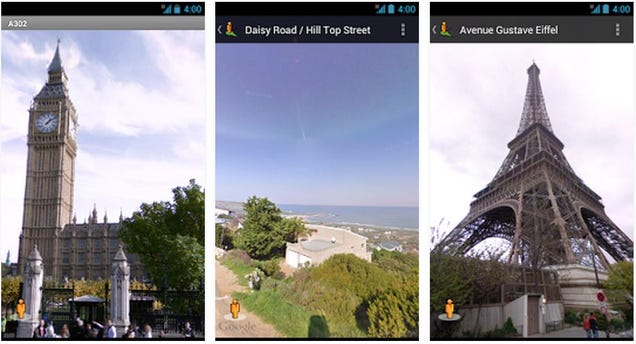 Street View has always been a separate file on your Android device — it even gets its own Play Store listing — but up until now, you got to it through the Maps app.
---

Philips' Smartphone-Controlled Lightstrips Now Do Natural White Light
03-Sep-15 By: Andrew Liszewski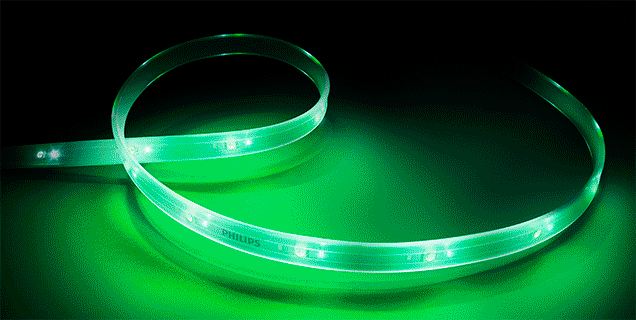 At some point in their life everyone has to grow up, and the same goes for Philips' flexible Hue Lightstrips. Once the perfect way to subtly turn your living room into a colorful rave, the LED strips can now be tuned to generate more natural white light for reading the paper, or just relaxing with some knitting.
---

Go Complete XKCD's Random Quiz in the Name of Arbitrary Science
03-Sep-15 By: Chris Mills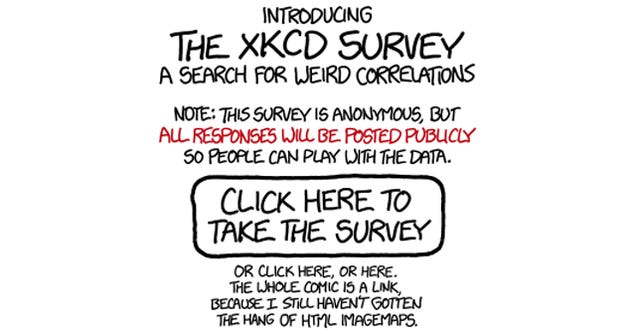 Most surveys are written with the intent of finding something out. The XKCD survey, written by stick-cartoonist extraordinaire Randall Munroe, doesn't have an end game — it's just trying to collect random information from as many people as possible, and then find unlikely correlations.
---

A container ship traveling around the ocean at night is one of the most beautiful things
02-Sep-15 By: Casey Chan on Sploid, shared by Casey Chan to Gizmodo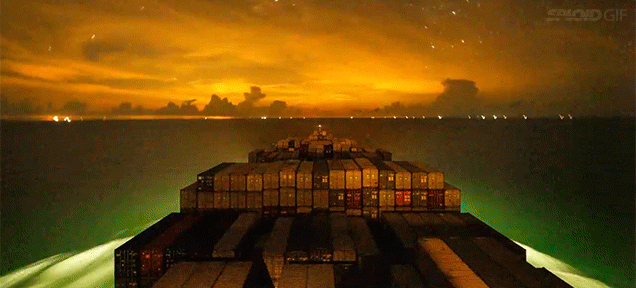 I literally gasped in disbelief when I first saw this timelapse by Toby Smith of the Gunhilde Maersk at sea. It goes from Ho Chi Minh City in Vietnam to Ningbo, China and the night scenes are unbelievable. The skies are salted with glittery stars and the lights of the port cities paint the horizon in a sort of ethereal fire and the container ship shines through the sea in an illustrious green and it's all the most amazing thing to see.
---

Two Mining Robots Prove the Importance of Teamwork
02-Sep-15 By: Katharine Trendacosta on io9, shared by Chris Mills to Gizmodo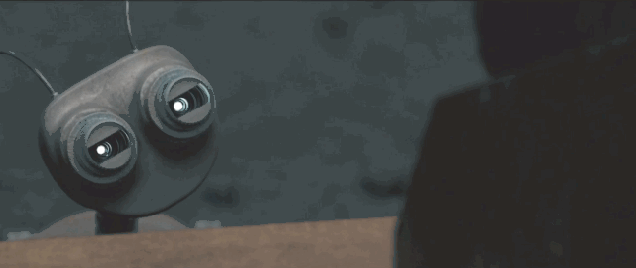 In Wire Cutters by Jack Anderson, two mining robots with very different capabilities meet, team up, and fall out over their work's quantitative way of measuring success. Shouldn't efficiency count for something?
---

Vroom Vroom: California Uber Drivers Can Proceed With Their Class Action
02-Sep-15 By: Jay Hathaway on Gawker, shared by Alissa Walker to Gizmodo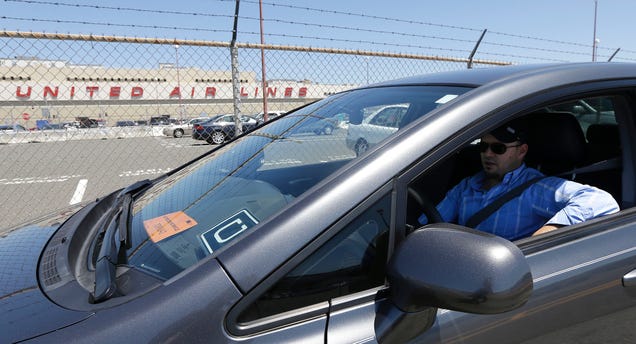 A federal judge ruled Tuesday that the California Uber drivers suing the company for employee benefits can proceed with their lawsuit as a class action. District Court Judge Edward Chen certified a class of plaintiffs that includes "all UberBlack, UberX, and UberSUV drivers who have driven for Uber in the state of California at any time since August 16, 2009"—as many as 160,000 people.
---

Video: The truly spectacular process of how the best chef's knife in the world is made
02-Sep-15 By: Casey Chan on Sploid, shared by Alissa Walker to Gizmodo


Made of stacked melted meteorite that looks more like Thor's hammer and armed with the encyclopedic knowledge of knives and stunning skill from bladesmith Bob Kramer, these chef Kramer knives are among the finest in the world. This video of him, by Anthony Bourdain's Raw Craft, features his process and it might be the most impressive knife making video I've ever seen.
---

Watch Drunk History Slur Its Way Through An Explanation of the Big Bang Theory
02-Sep-15 By: Cheryl Eddy on io9, shared by Alissa Walker to Gizmodo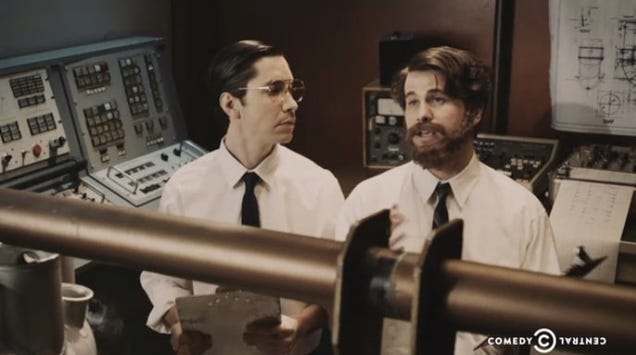 Comedy Central's hilarious Drunk History—a show in which comedians get sloppy-drunk and share historical tales, which then are acted out by sober actors who earnestly lip-sync every slurred line of dialogue—kicked off its third season last night with a little special something for science geeks.
---

Intel Is Putting Its Promising Skylake CPUs Inside Smartphones
02-Sep-15 By: Sean Hollister


Intel's new Skylake processors fit inside practically any computer. Soon, you'll be able to get one inside a PC-on-a-stick . But it turns out that Core M computers can get even smaller still. Intel says it's already testing the new processors inside smartphones too.
---

This is the only mushroom in the world that tastes sweet like honey
02-Sep-15 By: Casey Chan on Sploid, shared by Alissa Walker to Gizmodo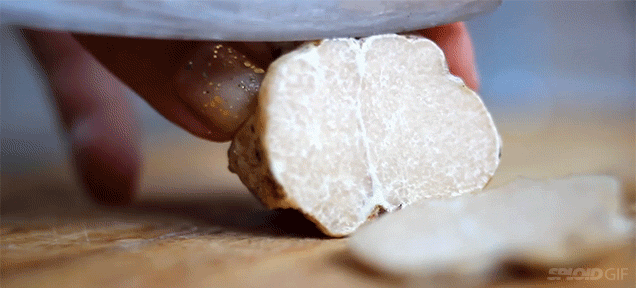 In Hungary there is a sweet Hungarian truffle that supposedly tastes like honey. I can't even begin to imagine how fantastic that is because truffles are already "the diamonds of the kitchen" and honey very well might be nature's greatest creation, so combining both in one is practically unfair. The truffle is used in dessert because of its sweetness but our friend Malackaraj shows us how to use it elsewhere.
---

In Praise of Piers Morgan's Tweet Reading "I Want To Die" On Its Third Anniversary
02-Sep-15 By: Alex Pareene on Weird Internet, shared by Alissa Walker to Gizmodo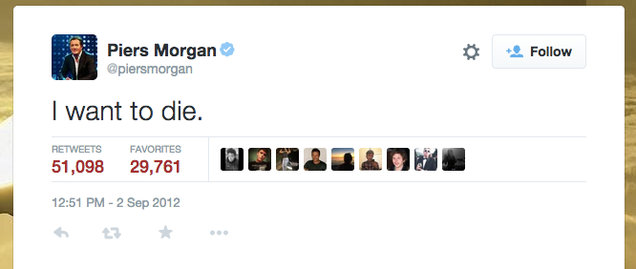 On this day, September 2, in 2012, Piers Morgan, the then-CNN host, tweeted, simply, "I want to die."
---

Turbulence May Help Moths Figure Out Which Way They're Flying
02-Sep-15 By: Jennifer Ouellette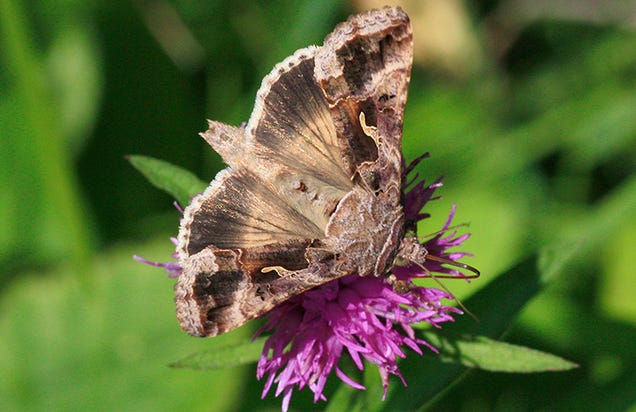 The European silver Y moth (pictured above) can sense delicate shifts in turbulence as they migrate from northern Europe to the Mediterranean and back again, according to a new paper in Current Biology, enabling them to navigate their flight path effectively.
---

Google "Fun Facts" Right Now For a Random Fun Fact
02-Sep-15 By: Matt Novak on Factually, shared by Alissa Walker to Gizmodo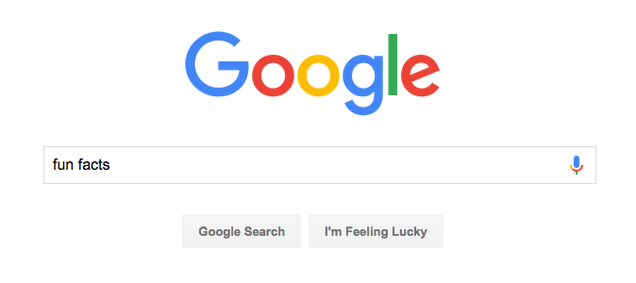 Bored? Type the phrase "fun facts" into a Google search. I bet you'll never guess what Google delivers. That's right! A random fun fact!
---

Heroic Scientists Invent Ice Cream That Won't Melt as Fast
02-Sep-15 By: Maddie Stone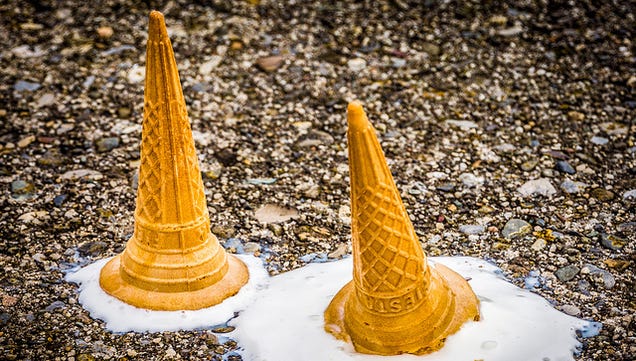 In a game-changing breakthrough that will usher in a golden age of peace and prosperity, scientists have figured out how to make ice cream that doesn't melt so goddamn fast.
---

Verizon Introduces New Logo But Can't Be Bothered to Update Its Own Site With It
02-Sep-15 By: Alissa Walker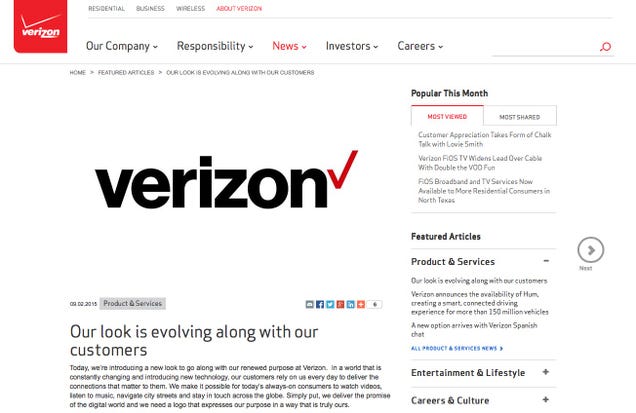 "Hey, us, too!" noted Verizon today, with an announcement that their logo would be changing. Someday, at least. Probably tomorrow? Because right there on their website, alongside the bold statement that Verizon's look must evolve to keep up with its customers, is the old logo.
---

Save 30% on the Essential 1Password for Mac
02-Sep-15 By: Shep McAllister, Commerce Team on Deals, shared by Shep McAllister, Commerce Team to Gizmodo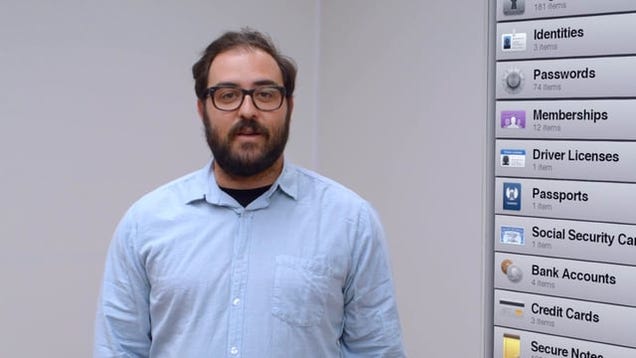 1Password is the best looking password manager on the market , and my one of the few apps I couldn't live without. The only real downside is its upfront $50 cost for desktop apps (the mobile versions are freemium). So if you've been waiting on a good deal to secure your digital life, the Mac version is marked down to $35 today, which is one of the lowest prices we've ever seen. Trust me, it's worth every penny. [1Password for Mac, $35]
---

Deadspin U.S.
02-Sep-15 By: Jane-Claire Quigley



Deadspin U.S. Soccer Continues To Sabotage Soccer In The U.S. | io9 15 Common English Words That You Probably Didn't Know Were Still Trademarked | Gawker WHAAAAAT: Maybe Louis Isn't the Father After All (This Is a MUST Read) | Lifehacker Build a Smartphone-Controlled Garage Door Opener | Kinja Popular Posts




---