Feed: GIZMODO
We come from the future.


Lifehacker The Foods Successful Dieters Eat More Of | io9 This May Be the Season The Walking Dead Fi
12-Feb-16 By: Kinja! on Kinja Roundup, shared by Adam Clark Estes to Gizmodo



Lifehacker The Foods Successful Dieters Eat More Of | io9 This May Be the Season The Walking Dead Finally Goes Too Far | Kotaku What We Liked (And Didn't Like) About the Deadpool Movie | Deadspin Kansas City Star Baseball Writer Publishes Same Column He Wrote A Year Ago |




---

DARPA's New Autonomous Submarine-Hunter Could Change Naval Combat Forever
12-Feb-16 By: Michael Nunez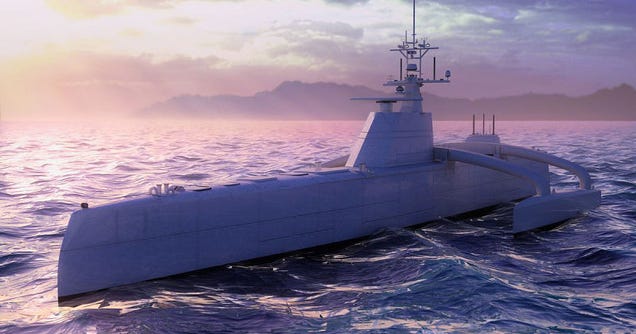 In 2010, DARPA announced it was creating an autonomous, submarine-hunting war machine that would be manned with exactly zero people. Now, that vehicle is ready for action.
---

Russians Want To Launch An ICBM At A Near-Earth Asteroid And Nuke It In 2036
12-Feb-16 By: Tyler Rogoway on Foxtrot Alpha, shared by Mario Aguilar to Gizmodo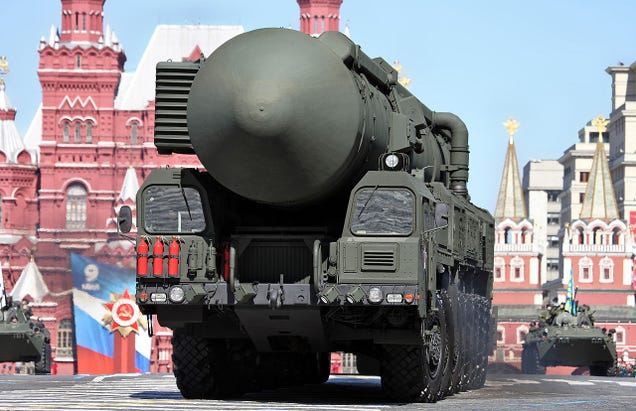 Russian scientists want to modify existing intercontinental ballistic missiles to deliver a nuclear warhead that will supposedly obliterate near-earth asteroids that measure up to 50 meters across. They want to test this capability against Apophis, a well known near-earth asteroid that will pass close to Earth in 2036.

---

Watch a Huge 100-Foot Wave Crash Down and Smash a Ship
12-Feb-16 By: Casey Chan on Sploid, shared by Adam Clark Estes to Gizmodo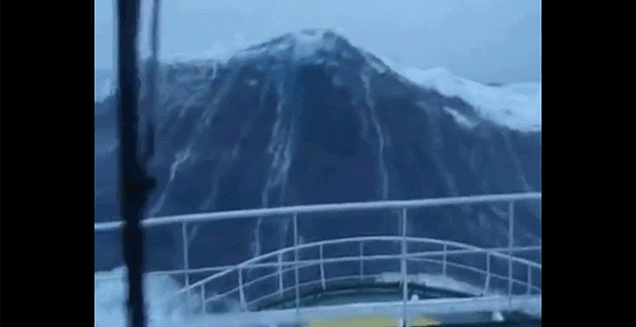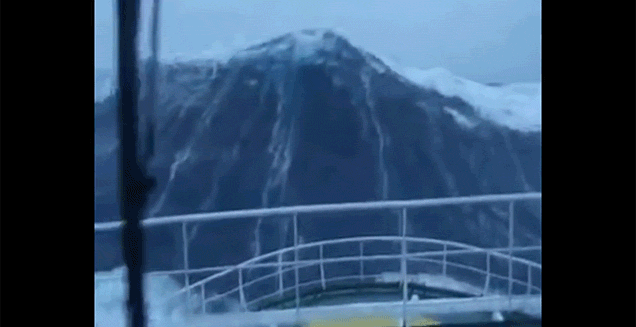 Damn. It's like hitting a wall. Or rather, it's like a wall hitting you. This footage shows giant wave and giant wave pummeling a ship and when you think they've weathered the storm, in comes the biggest and baddest wave that smacks the boat silly.
---

Mice Prefer Videos of Fighting to Videos of Sex But They Prefer Drugs Most of All
12-Feb-16 By: Esther Inglis-Arkell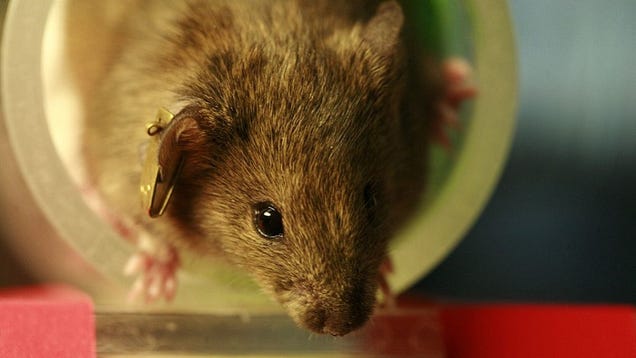 Researchers at Keio University spent weeks showing laboratory mice footage of mouse porn, mouse fights, and mouse sniffing. They found out that mice can distinguish between social behaviors—and that they prefer seeing fighting to sex, unless drugs are involved.
---

New 'Mini-Brains' Could Put Thousands of Lab Animals Out of Work
12-Feb-16 By: George Dvorsky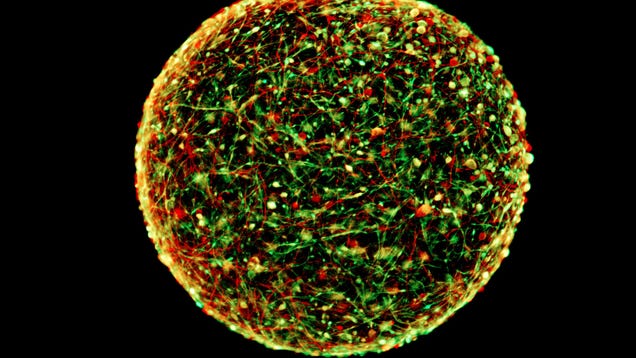 Researchers at Johns Hopkins Bloomberg School of Public Health have produced tiny brains made of human neurons and cells. These mini-brains could radically change how drugs are tested, replacing the many animals currently being used for neurological scientific research.
---

This New App Turns Your Phone Into a Portable Seismic Station
12-Feb-16 By: Ria Misra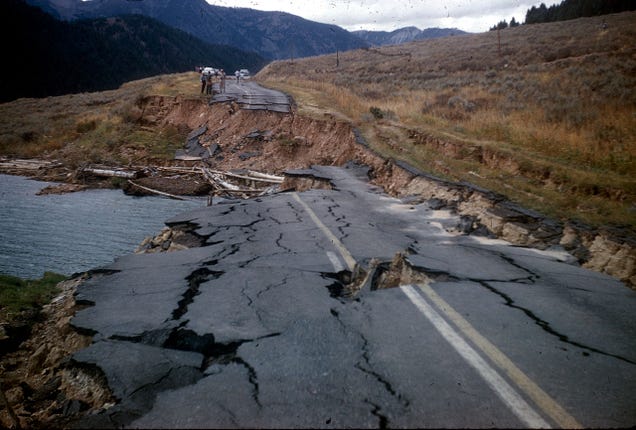 Whoa, did you feel that earthquake? Even if you didn't, your phone did, and a new app from seismologists aims to capture those vibrations in your very own pocket seismology lab.

---

Google Is Killing Picasa Because Google Photos Is Way Better
12-Feb-16 By: Bryan Lufkin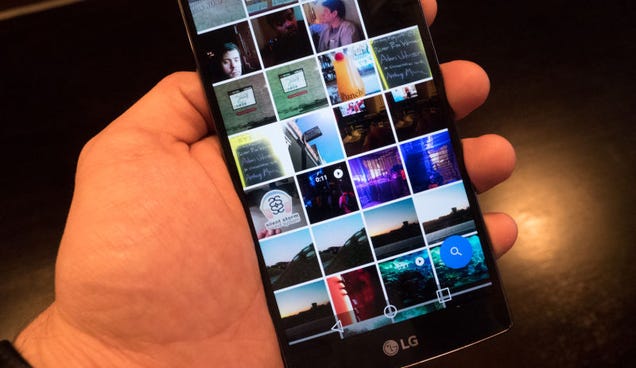 Picasa, Google's photo storage service that you've probably forgotten exists, will officially die starting May 1. Which is fine by us, considering how great Google Photos is.

---

11.22.63 Has the Only Good Reason for Time Travel We've Ever Seen
12-Feb-16 By: Ria Misra on io9, shared by Mario Aguilar to Gizmodo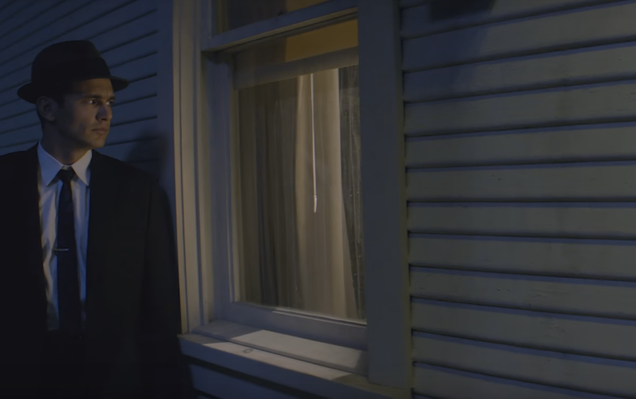 One of the very first scenes of 11.22.63 features a character explaining just what he has been doing with the awesome power of time travel: He's been buying really good, really cheap meat from 1960 and bringing it back to the present to make hamburgers. No other character ever really manages to top that reason.
---

Your Favorite Coffee Maker Is The Bonavita BV1800
12-Feb-16 By: Shep McAllister, Commerce Team on Kinja Co-Op, shared by Shep McAllister, Commerce Team to Gizmodo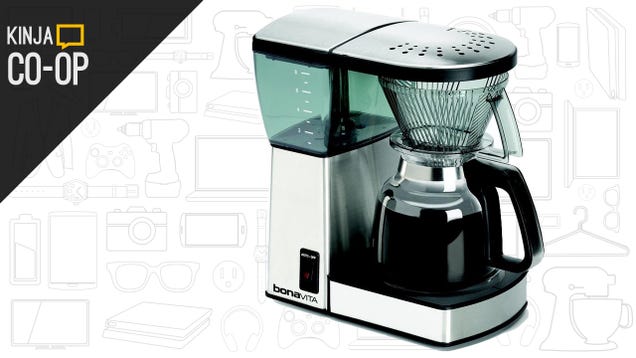 It was a bitter fight, but the Bonavita BV1800 managed to grind out a win in our Kinja Co-Op for best coffee maker.

---

A Global Tragedy Is Unfolding In Tasmania
12-Feb-16 By: Maddie Stone


The blackened skeletons of scorched trees jut out of the smoldering Earth like angry bee stings. A smell of ash, dust, and death hangs in the air. This isn't a scene from a post apocalyptic movie. It's part of a Tasmanian World Heritage Site that harbors some of the oldest trees on Earth.

---

Report: Apple's Making Its First Original TV Series Starring Dr. Dre and 'At Least One Orgy'
12-Feb-16 By: Alex Cranz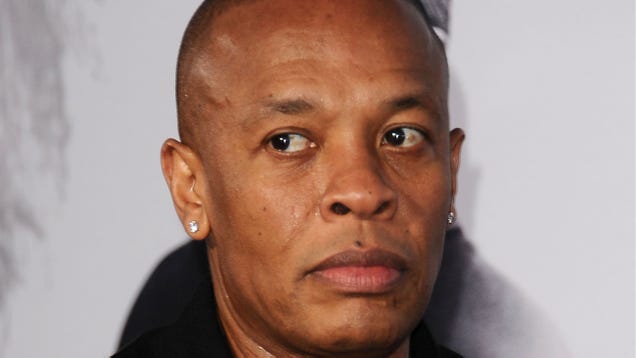 Apple's been real good to Dr. Dre. First they went and bought his shitty headphones company and now, according to The Hollywood Reporter, they're bankrolling his new show, Vital Signs.

---

Your Questions About Gravitational Waves, Answered
12-Feb-16 By: Jennifer Ouellette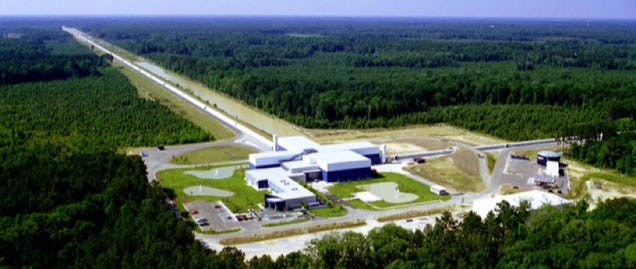 Gizmodo readers asked a lot of great questions about yesterday's big announcement on the discovery of gravitational waves. And Dr. Amber Stuver of the LIGO Livingston Observatory in Louisiana is here today with some answers.
---

Air Pollution Kills 5.5 Million People Every Year Worldwide
12-Feb-16 By: Alissa Walker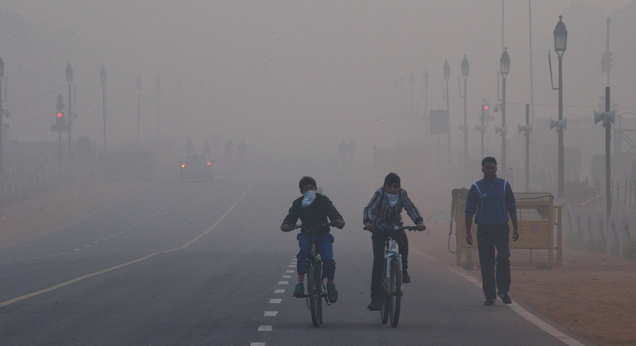 The smog hovering over many major cities is not just an unhealthy inconvenience. Breathing that air is killing millions of people. A recent study in Nature estimated three million people died annually due to air quality. That number may be closer to 5.5 million premature deaths per year, according to a new study being presented today at the annual meeting of the American Association for the Advancement of Science.

---

Watch This Absurd 10-Minute Video on How to Land a Plane In an Emergency
12-Feb-16 By: Andrew Liszewski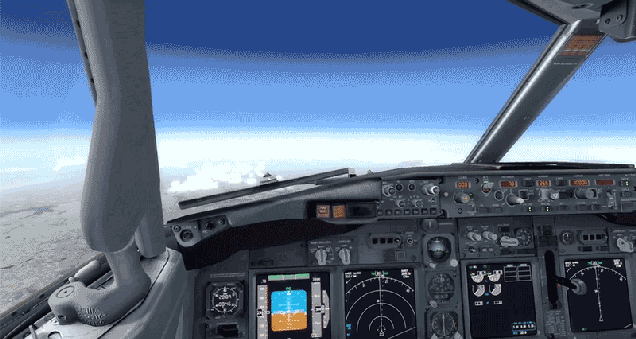 Tim Morgan, a commercial pilot with years of experience, has created a ten minute video he claims will help anyone safely land a 737 in an emergency. The notion that someone could plop down in a cockpit, with zero experience, and pilot a 737 to a safe landing is ludicrous, but that doesn't make this video any less fascinating.
---

This May Be the Season The Walking Dead Finally Goes Too Far
12-Feb-16 By: Rob Bricken on io9, shared by Rob Bricken to Gizmodo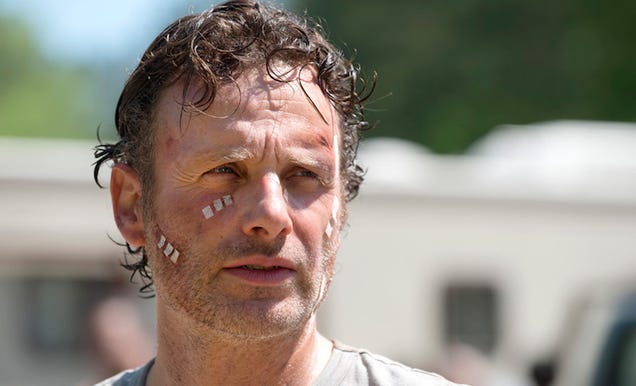 The Walking Dead has never been accused of being a happy show, but it's one of the few series to be called "misery porn"—an exercise in watching characters face tragedy after tragedy until their eventual horrible deaths. I've never thought this was true... but having seen this Sunday's mid-season premiere, I wonder if the show has finally earned that label.

---

This Kid Predicted What the Year 2016 Would Be Like in 1996, and He Was Adorably Wrong
12-Feb-16 By: Matt Novak on Paleofuture, shared by Mario Aguilar to Gizmodo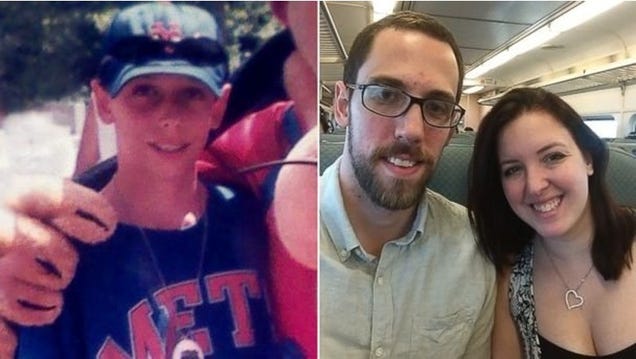 Back in 1996 a young boy wrote a letter for school with predictions about the year 2016. Christopher Janitz was just nine years old and little did he know his mother would save that letter and present it to him on his 29th birthday.
---

Today's Best Deals: Super-Thin MacBooks, Half Price Google Play Music, and More
12-Feb-16 By: Shep McAllister, Commerce Team on Deals, shared by Shep McAllister, Commerce Team to Gizmodo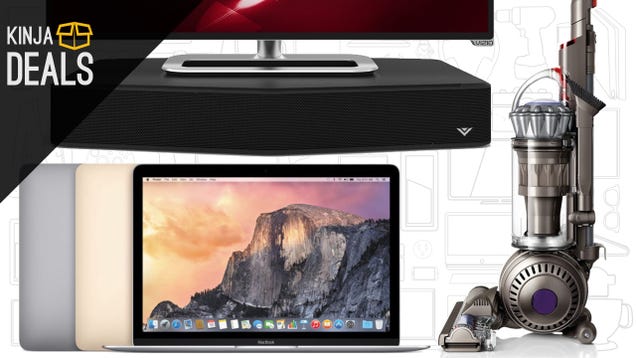 A Vizio Sound Stand, Dyson DC65 vacuum, and Apple's newest MacBook kick off Friday's best deals. Bookmark Kinja Deals and follow us on Twitter to never miss a deal. Commerce Content is independent of Editorial and Advertising, and if you buy something through our posts, we may get a small share of the sale. Click here to learn more, and don't forget to sign up for our email newsletter.

---

Hasbro and Marvel Are Now Making Beautifully Detailed But Affordable Role Play Accessories
12-Feb-16 By: Andrew Liszewski on Toyland, shared by Adam Clark Estes to Gizmodo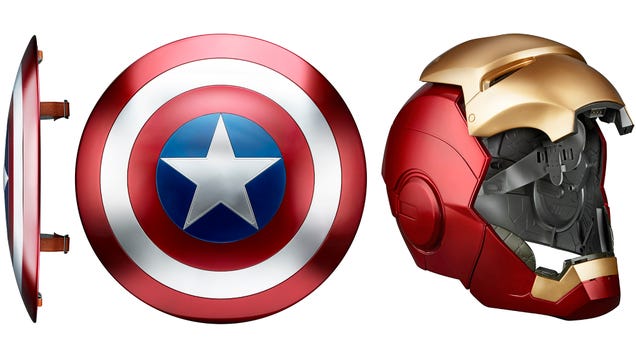 If you're a stickler for details and accuracy, don't assume that making your own cosplay props and costumes is cheaper than buying a replica. Often it can cost thousands of dollars to get it right, so Hasbro and Marvel are teaming up on a line of detailed role play accessories that will make accurate cosplay slightly more affordable.
---

8 Science Fiction Movies That You Didn't Realize Were Love Stories
12-Feb-16 By: Germain Lussier on io9, shared by Mario Aguilar to Gizmodo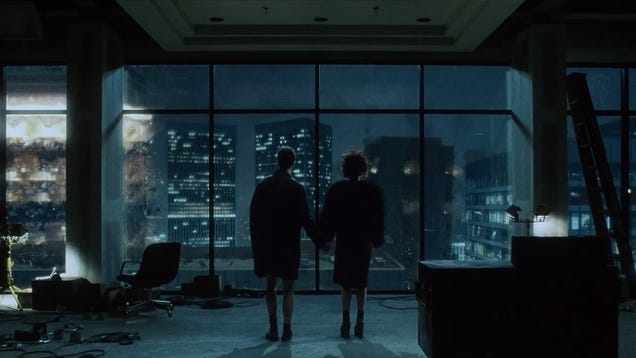 The best movies are never what you think they are. You sit down expecting one thing, and then you get that, and so much more. One of the threads most commonly hidden in films, especially genre films, is a real romance. So in honor of Valentine's Day, here are eight science fiction movies that are secretly romances.
---