Feed: GIZMODO
Everything Is Technology


Here's How That New Sex Pill for Women Actually Works
29-Jun-15 By: Diane Kelly on Throb, shared by Alissa Walker to Gizmodo


Sometime in the next two months, the FDA will vote on whether to approve flibanserin, a new drug to treat women with hypoactive sexual desire disorder, or lack of desire for sex. The drug has been touted as "female Viagra," in the sense that it helps bring sex back into these women's lives. But Flibanserin doesn't actually work like Viagra.
---

The F-35 Can't Beat The Plane It's Replacing In A Dogfight: Report
29-Jun-15 By: Tyler Rogoway on Foxtrot Alpha, shared by Alissa Walker to Gizmodo


We've heard of significant shortcomings before with the fighter jet that's supposed to be America's future, but this is just as bad as it gets. The F-35 performed so dismally in a dogfight, that the test pilot remarked that the it had pretty much no place fighting other aircraft within visual range.
---

No One Can Do Background Checks Until The Feds Fix Their Hack Mess
29-Jun-15 By: Kate Knibbs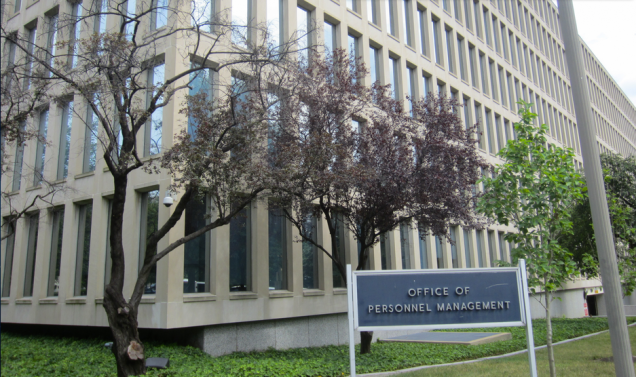 Fallout from the cyberattack on the US Office of Personnel Management is already starting: Federal background checks have been shut down for six to eight weeks as a "proactive" security measure. New employees and contractors will be left in clearance limbo as OPM cleans up its system.
---

This 3-in-1 Gadget is the Perfect Travel Companion
29-Jun-15 By: Shep McAllister, Commerce Team on Deals, shared by Shep McAllister, Commerce Team to Gizmodo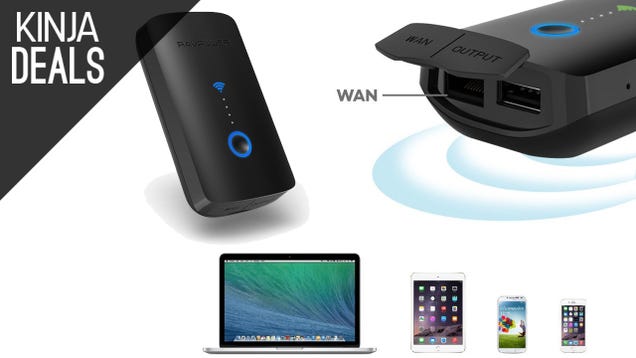 If you travel with any regularity, this versatile little gadget may just be your new best friend. They call it the RAVPower FileHub, but that name doesn't do it justice, because it's really three gadgets in one:
---

Facebook Is Probably Tracking All Those Rainbow Profile Pictures
29-Jun-15 By: Adam Clark Estes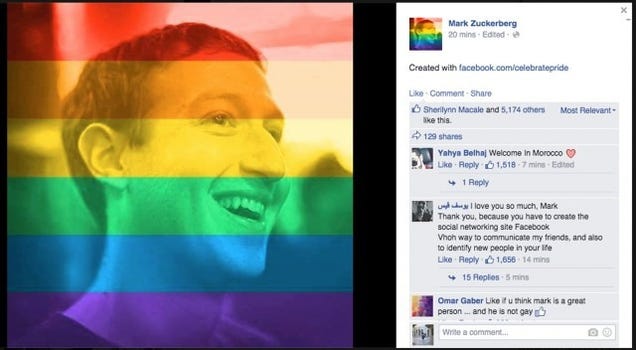 Friday's Supreme Court decision legalizing gay marriage was a historic moment for civil rights in America, and for the first time ever, Facebook released a tool that encouraged people express solidarity with a rainbow profile picture. Naturally, Facebook is also keeping track of who's using it. [Update: Facebook didn't deny it.]

---

A Controller So Beautiful You Might Not Care If It Actually Sucks
29-Jun-15 By: Andrew Liszewski on Toyland, shared by Alissa Walker to Gizmodo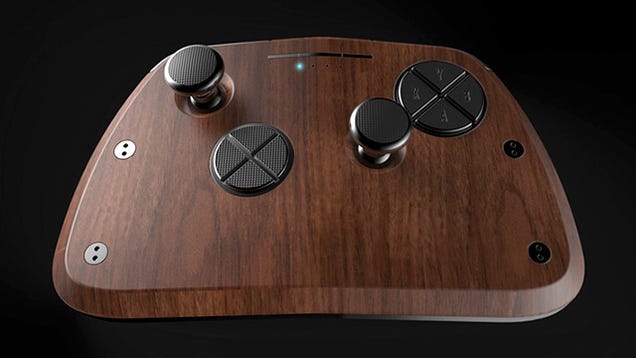 If you've been playing video games since the original NES hit North America over 30 years ago, your tastes have probably refined over the years. So why muck up your living room coffee table with plastic controller monstrosities when this gorgeous walnut and aluminum alternative perfectly complements all your furniture?
---

Would You Try 3D-Printed Meat?
29-Jun-15 By: Bryan Lufkin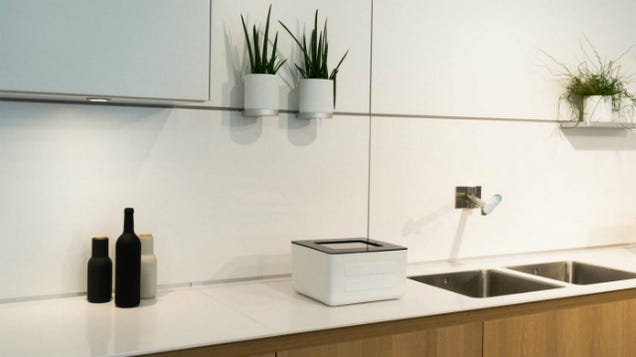 Free-range? Grass-fed? How about 3D-printed next to the Nespresso on your kitchen island? That could be the beef of the future, friends. And two German design students have ginned up the latest plans for a slick-looking machine that could make it.
---

Google Maps May Alert You the Next Time You're Near a Train Crossing
29-Jun-15 By: Bryan Lufkin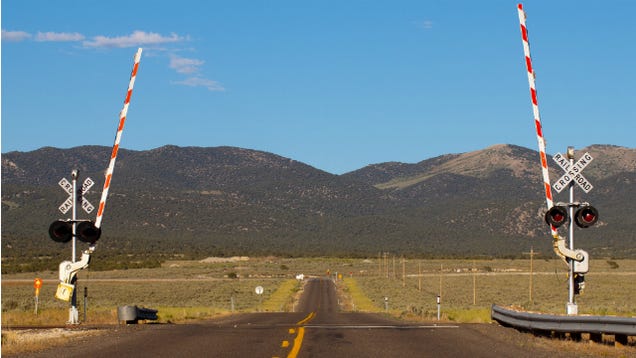 Car accidents at railroad crossings spiked nine percent last year, according to the New York Times–a huge number that the Federal Railroad Administration is trying to bring down. Today, it announced a project with Google to create alerts within Google Maps that will tell motorists when they're closing in on a crossing.
---

How To Use All The Weird Toilets You'll Find Outdoors
29-Jun-15 By: Wes Siler on Indefinitely Wild, shared by Kelsey Campbell-Dollaghan to Gizmodo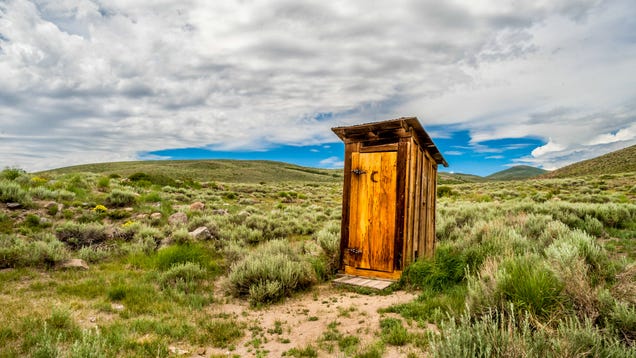 There you are, visiting a remote cabin, when it's time to poop. You walk into the bathroom and there's a toilet seat, like normal, but underneath it is nothing but a hanging plastic bag. What do you do in it and how do you dispose of it after? Don't worry, IndefinitelyWild is here to help you poop properly.
---

MIT Invented a Way to Automatically Fix Software Bugs With Borrowed Code
29-Jun-15 By: Kelsey Campbell-Dollaghan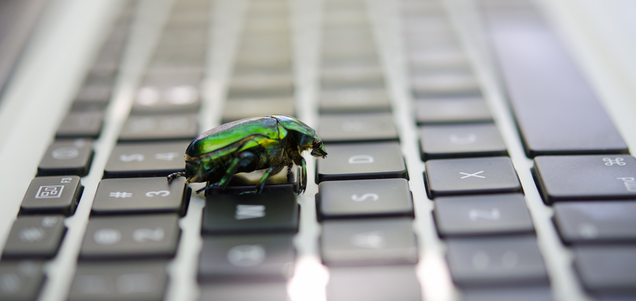 A new system from MIT's CSAIL, or Computer Science and Artificial Intelligence Laboratory, does something incredible to fix buggy software: It borrows healthy code from other applications–and then fixes the bug without ever accessing the original source code.
---

Here's What's Going on Inside a Mermaid's Purse
29-Jun-15 By: Diane Kelly on Throb, shared by Kelsey Campbell-Dollaghan to Gizmodo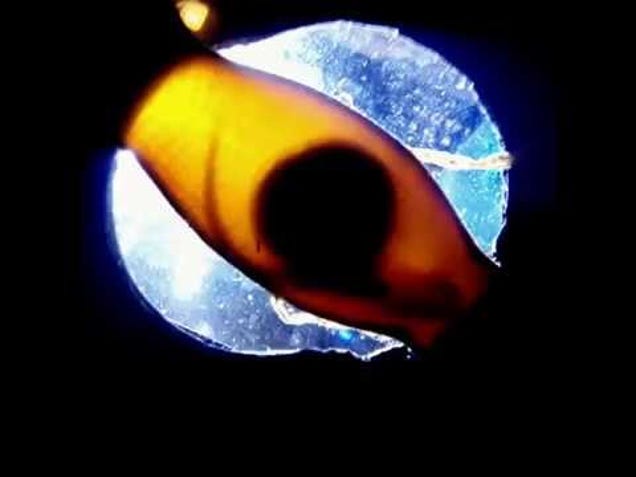 Reef-dwelling catsharks wrap their fertilized eggs in leathery box-shaped cases commonly called "mermaid's purses." The tough, collagenous wall of the purse protects the developing young until it's ready to hatch—anywhere from a month to a year after it's laid, depending on its species.
---

Why The Sky Isn't Falling On SpaceX After Yesterday's Rocket Explosion
29-Jun-15 By: Collin Krum on Flight Club, shared by Kelsey Campbell-Dollaghan to Gizmodo


Yesterday morning, an unmanned SpaceX Falcon 9 v. 1.1 rocket carrying a Dragon cargo capsule to the International Space Station (ISS) exploded shortly after launch . While this is a setback to SpaceX, we have to view it in the context of a series of failures that have plagued commercial spaceflight in the last year.
---

Is a Sapphire Glass Apple Watch Even Worth It?
29-Jun-15 By: Dr. Raymond Soneira - DisplayMate Technologies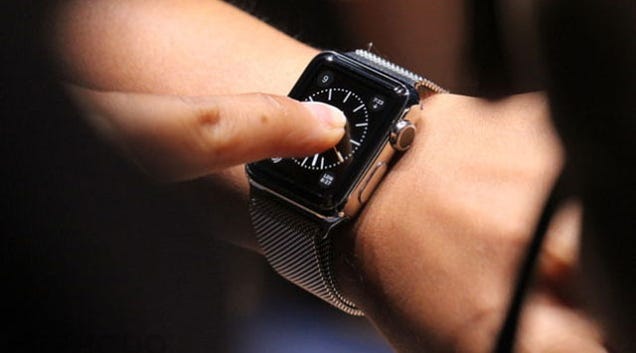 The world's best (and most expensive) watches all have a sapphire crystal, because sapphire is incredibly hard, making them extremely scratch-resistant and almost scratch-proof under normal use. But sapphire is expensive, so most watches have a glass crystal instead, which isn't as hard or scratch resistant as sapphire, but still holds up. But is there a visual difference between a watch that uses sapphire versus glass?
---

Some Evil Genius Built a Giant Ride That Twists In Every Direction
29-Jun-15 By: Adam Clark Estes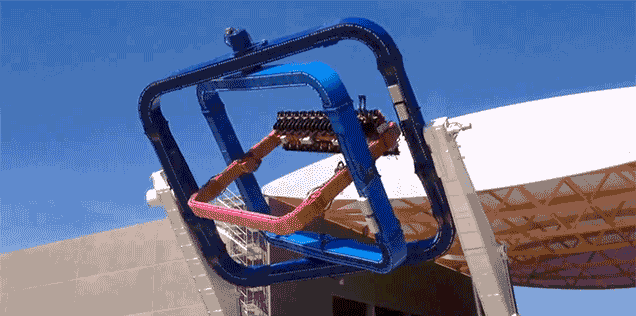 I don't really like going on upside down rides, due to my mortal fear of vomiting. But you know what? It would be worth all the puke in the world to ride this massive Tourbillon amusement park ride in Switzerland. It's called Starlight, probably because it looks like it could enable interstellar travel.
---

Everything I Want For Christmas Is This 3D Racing Simulator 
28-Jun-15 By: Michael Ballaban on Jalopnik, shared by Kelsey Campbell-Dollaghan to Gizmodo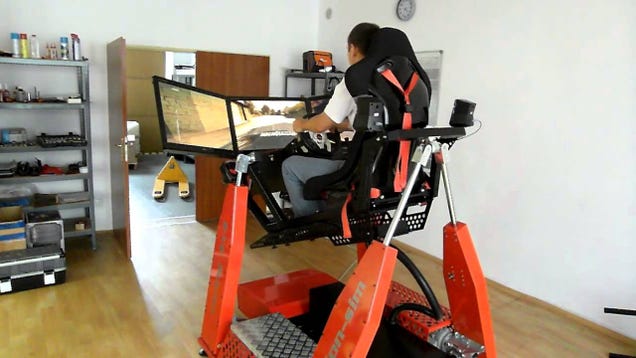 Christmas is coming, so I suggest you start saving now to get this racing simulator. Oh, what's that, you don't normally put hydraulic racing simulation rigs right in the middle of your own home? You need some sort of space that your children can live in? Well, that's just unambitious.
---

What's the Best Flashlight?
29-Jun-15 By: Shane Roberts, Commerce Team on Kinja Co-Op, shared by Shane Roberts, Commerce Team to Gizmodo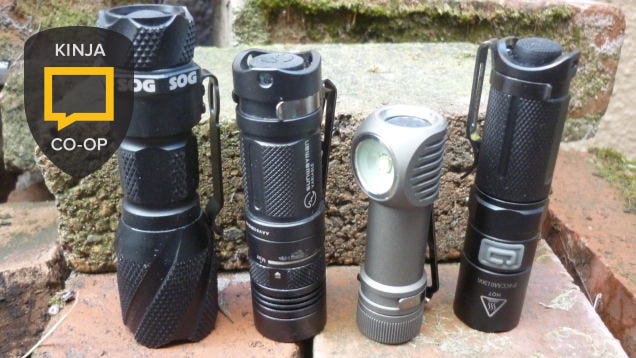 Gizmodo rounded up the best LED flashlights back in 2012, and Indefinitely Wild has a great primer as well, but now it's time to ask the audience. Whether you suffer frequent power outages, spend your time outdoors or in the garage, or just feel better having one around, a great flashlight is an essential tool. But which flashlight is best? Tell us in the comments.
---

PayPal Just Killed Its Terrible Robocalling Policy
29-Jun-15 By: Kate Knibbs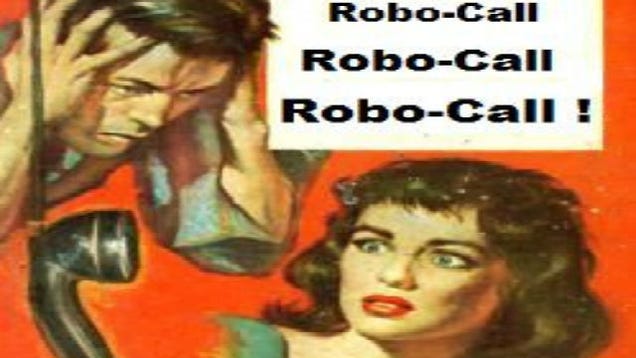 When PayPal updated its user agreement earlier this month, people were pissed off. The agreement left people with two options: Agree to receive robocalls from PayPal, or stop using the service. Now the company is back-pedalling on the whole "deal with our obnoxious, aggressive automatic calling or GTFO" policy.
---

Dr. Dre's The Chronic Will Finally Go Online—Exclusively On Apple Music
29-Jun-15 By: Mario Aguilar on 20khz, shared by Kelsey Campbell-Dollaghan to Gizmodo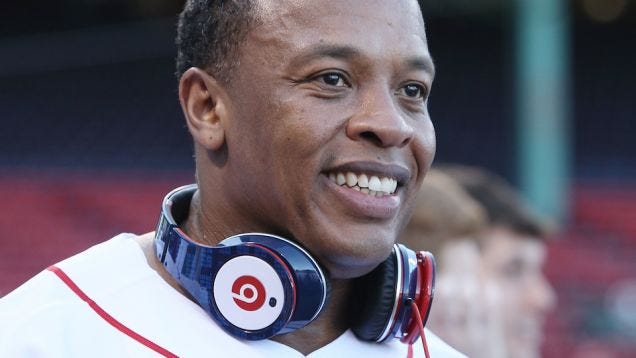 It shouldn't be all that surprising that Dr. Dre's classic debut solo record would be on Apple Music, since Dr. Dre is employed by Apple Computer. But it's actually very surprising, since The Chronic has never been available online—at least legally.
---

Meet the New, Dangerous Fringe of the Anti-Vaccination Movement
29-Jun-15 By: Anna Merlan on Jezebel, shared by Kelsey Campbell-Dollaghan to Gizmodo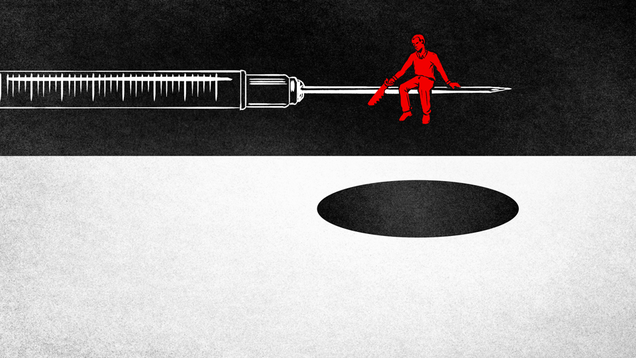 The 11-year-old girl's mother saw the Facebook message first. It came from a profile that looked like it belonged to the girl's beloved aunt, but the words didn't sound like her.
---

Someone Is Trying to Crowdfund a Greek Bailout Because Why Not
29-Jun-15 By: Matt Novak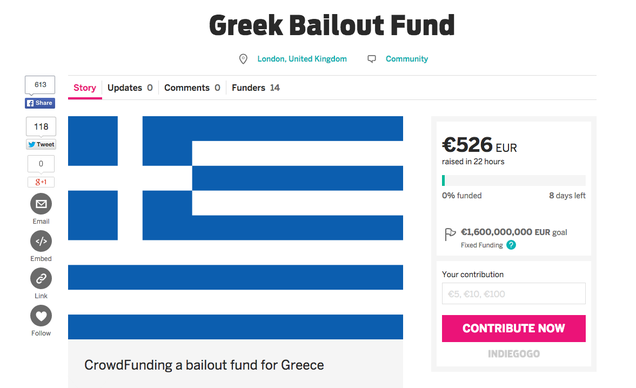 Greece is not doing well financially at the moment, to put it mildly. The country is broke and can't repay their IMF loan, which is due tomorrow. So some folks are trying to help bail the country out in the way that the internet loves best: A silly crowdfunding campaign!
---