Feed: GIZMODO
Tech By Design


Serve an 8-Bit Breakfast With This Poke-a-Pixel Wafflemaker
23-Sep-14 By: Andrew Liszewski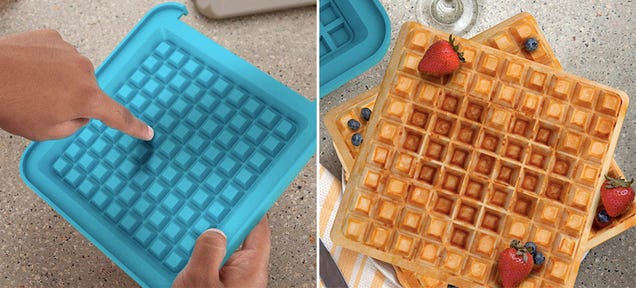 Quirky's approach of bringing user-submitted inventions to life pre-dates Kickstarter by quite a few years. And the company's track record at successfully producing these often highly original creations means you can actually get excited about a wafflemaker that lets you create custom pixelated images every morning. What a time to be alive.
---

1922: Radio Will Kill the Newspaper Star
23-Sep-14 By: Matt Novak on Paleofuture, shared by Meg Neal to Gizmodo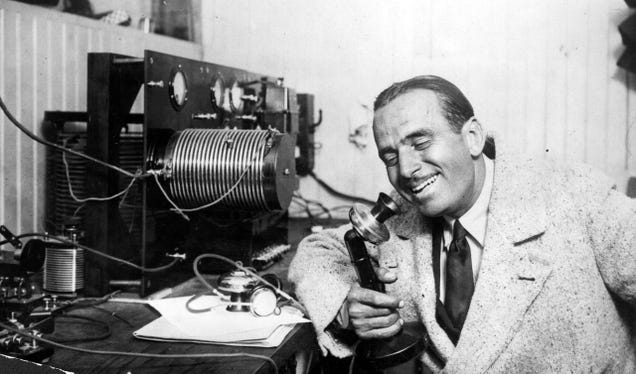 Each generation seems to think that it's the first to imagine radical change in the newspaper industry. The predictions of futuristic robot editors? They date back to at least 1968 . Tablet news? At least 1994. Printing the news by radio right in your home? 1934 .
---

Apple's iPhone Charger Robs the iPhone 6 of its Best Hidden Feature
23-Sep-14 By: Shep McAllister, Commerce Team on Deals, shared by Shep McAllister, Commerce Team to Gizmodo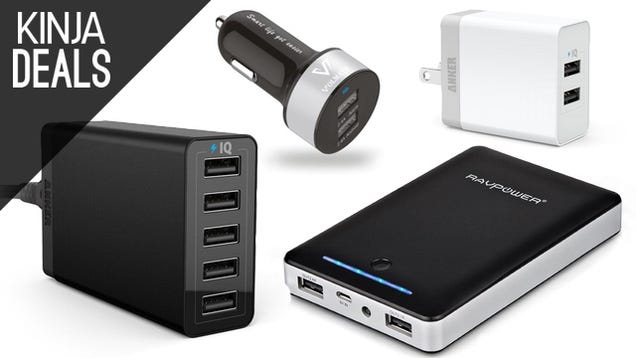 The iPhone 6 and 6 Plus have one notable, unadvertised feature: iPad-style, 2.1A, 12W charging . That means they can theoretically charge faster than any previous iPhone, but Apple stingily only bundled their standard 1A, 5W power brick in the box.
---

How to Build a Breast Pump That Doesn't Suck
23-Sep-14 By: Carly Drown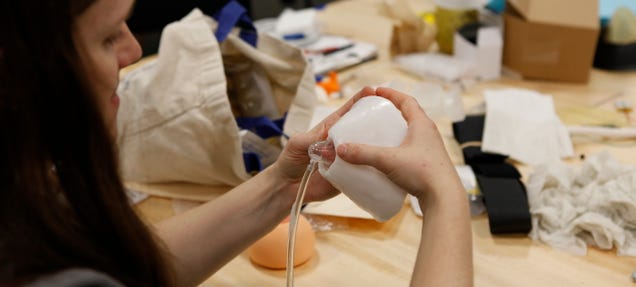 On Sunday afternoon 10 harried but happy teams of hackers shared their inventions in Shark Tank-style five-minute presentations. The goal? To reinvent a clunky necessity of modern parenting: the breast pump.
---

The Evacuator Makes Jumping Out a Window a Sane Way to Escape a Fire
23-Sep-14 By: Adam Clark Estes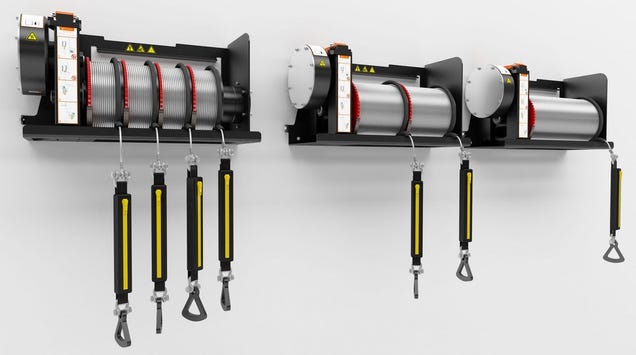 If a fire starts on a high floor in a skyscraper, there's a good chance it could cut off the means of escape for everybody on the floors above. But a Dutch company wants to solve this problem with technology that's not dissimilar to what stuntmen use to stay safe.
---

The F-22 Is Finally Seeing Action After Seven Years
23-Sep-14 By: Andrew Tarantola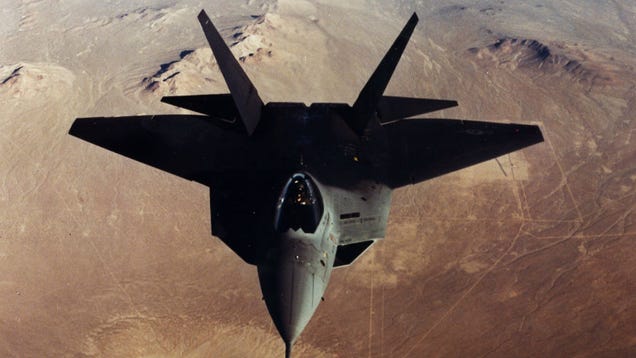 A mere seven years (less than two presidential terms) after it was declared fit for combat operations—and then repeatedly grounded for operational issues—the F-22 Raptor has finally had its first taste of war in the skies over what used to be Syria but is now ISIS territory.
---

Microsoft's Wireless Display Adapter Makes Your TV a Second Screen
23-Sep-14 By: Darren Orf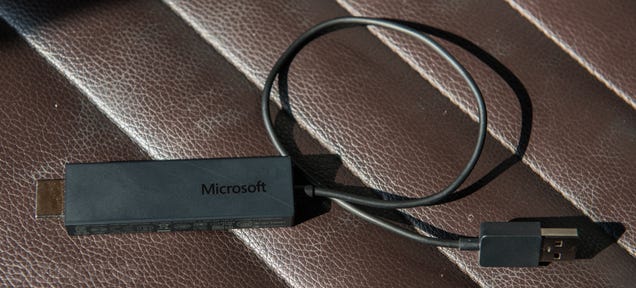 Everyone knows of Google's successful Chromecast dongle, and the amount of imitators and competitors for USB-powered streaming supremacy are steadily climbing. Roku revealed its own Streaming Stick earlier this year and now Microsoft will be releasing its Wireless Display Adapter in late October.
---

How to Make a Soft Robot
23-Sep-14 By: Kate Knibbs



Robots are often imagined as hard, shiny things, gleaming futuristic machines. They often are hard, shiny things. But sometimes they're softer than a baby butt and more flexible than an Illinois governor's morals. Soft robotics is a growing field devoted to the squishier side of automated technology, and with the help of a new toolkit, you can get in on the action.




---

​What Animal Tracks Mean For You
23-Sep-14 By: Curtis Visser on IndefinitelyWild, shared by Eric Limer to Gizmodo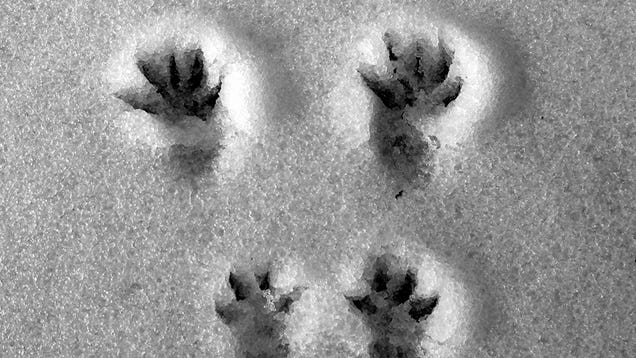 Big ones, small ones, cute ones and dangerous ones. The outdoors is full of animals, but often, the only way you'll know they're there is if you see the tracks they leave. Here's how to identify them and use them to your advantage, even if you're just a casual day hiker.
---

The FTC Shuts Down Bitcoin Mining Company for Operating Like a Scam
23-Sep-14 By: Mario Aguilar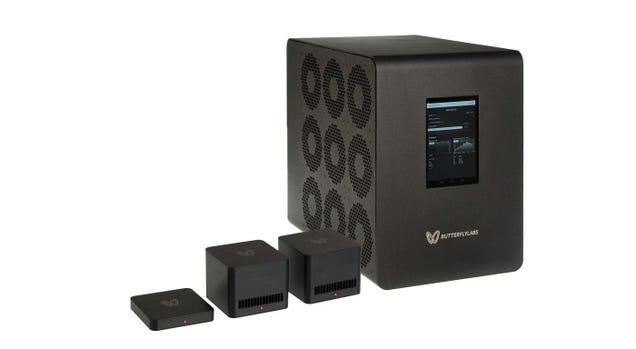 The FTC just had a court shut down Butterfly Labs, the specialized manufacturer of Bitcoin mining equipment. It turns out the company has repeatedly failed to deliver on the massively powerful—and massively expensive—computers it sold consumers. Updated below.
---

Disabling the iOS 8 Features You Might Not Actually Want
23-Sep-14 By: David Nield on Field Guide, shared by Eric Limer to Gizmodo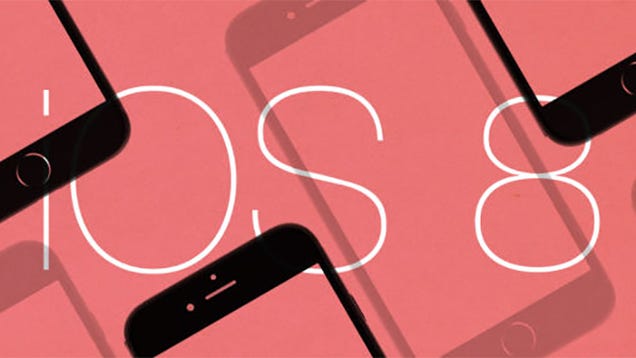 By now you've no doubt downloaded and installed the shiny new iOS 8 on every device you own that can take it, but what if Apple doesn't know best? What if some of the new features are a hindrance rather than a help? You can't turn back the clock completely, but you can disable some of the changes ushered in with iOS 8. Lifehacker's got a great guide of their own , and we've got a few more to add.
---

The Joy and Misery of Life With a Grotesquely Large "Smartwatch"
23-Sep-14 By: Mario Aguilar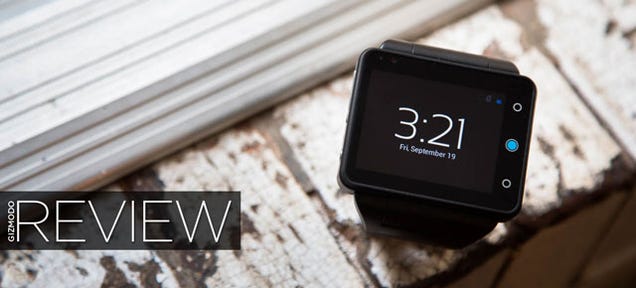 Brought to life by a Kickstarter campaign that raised nearly $1 million last year, the Neptune Pine is the most literal interpretation of the word "smartwatch." It's a huge phone-like Android device that you strap to your wrist in order to feel smart. The $350 Neptune Pine does almost everything you would expect your phone to do—it just does it all badly. I just spent a few weeks trying the Neptune Pine so you don't have to.
---

You Can Buy This Window From the Manhattan Project for a Small Fortune
23-Sep-14 By: Adam Clark Estes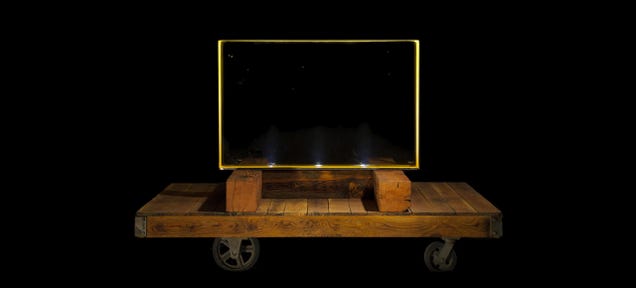 Bonhams auction house is gearing up for a big "History of Science" sale on October 22. Among the many intriguing lots is a slab of unique glass used during one of the darkest scientific pursuits we've ever embarked upon: The Manhattan Project. But don't worry. It's not radioactive.
---

China's National Gallery Will Be One of the Largest Museums on Earth
23-Sep-14 By: Kelsey Campbell-Dollaghan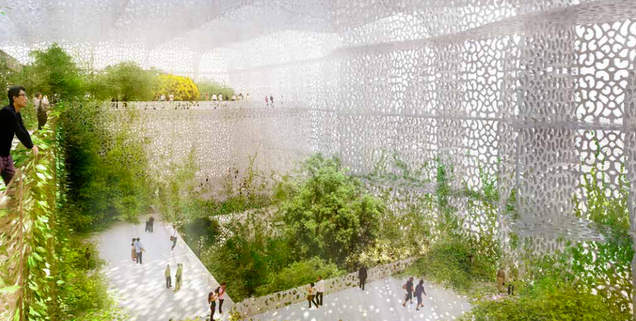 The sprawling Hermitage Museum has long reigned as the world's largest museum—but China has plans to come close to it with a huge new building for the National Art Museum of China, the design plans for which were recently released by French architect Jean Nouvel.
---

Storming The Power Castle, Dancing Groot, Cheap 3D Printers [Deals]
23-Sep-14 By: Shep McAllister, Commerce Team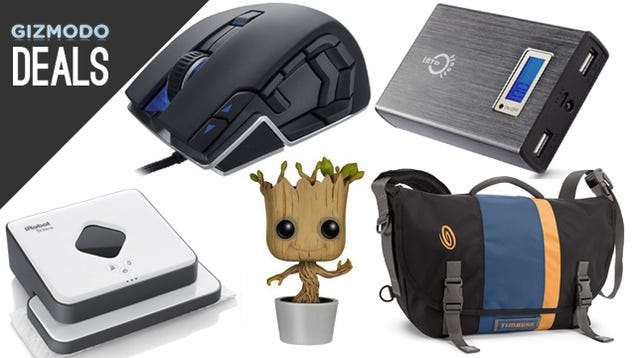 Here's a nice little bundle to satisfy your gadget charging needs. Just add the two items below to your cart, use promo code NWW94ZB4 at checkout, and you'll get them both for $33. That's the price of the Intocircuit by itself (which is also the Wirecutter's pick for best external charger), so you're basically getting the dual USB wall charger for free.
---

Old SARS Iso-Tubes Are Keeping Ebola Patients Alive On Planes
23-Sep-14 By: Andrew Tarantola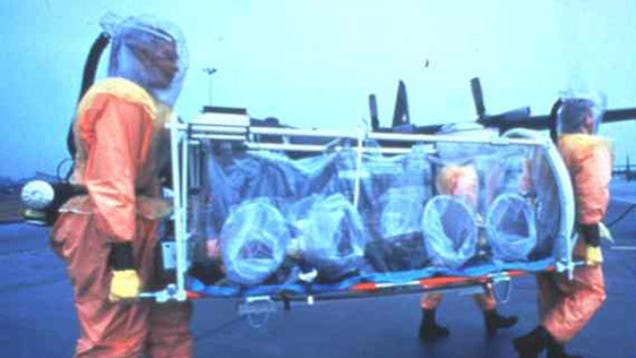 When doctors are stricken by the infectious disease they are fighting—the recent and ongoing West African Ebola outbreak, for example—you can't very well stick them on a commercial flight back to the states for treatment. Instead, highly infectious disease (HID) patients must instead be transported under complete biological isolation inside one of these portable, personal clean rooms.
---

Are Lightsabers Possible?
23-Sep-14 By: Ariel Williams - Quora


Fortunately, we do actually have a pretty good idea of how lightsabers are supposed to work thanks to the extensive technical manuals written by the Lucas team. But in addition to asking what a lightsaber is, and how it works, there's also another, perhaps more interesting, question: what's the closest thing we could possibly make to that?
---

Some iPhone 6 Plus Owners Report Bending Phones Just From Sitting Down
23-Sep-14 By: Leslie Horn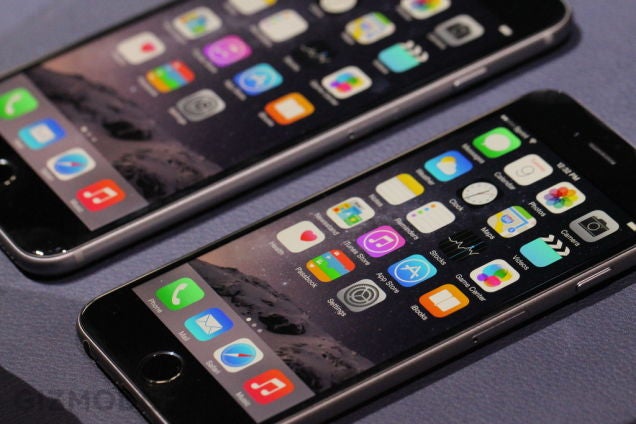 Uh oh: Some unconfirmed iPhone 6 Plus owners are reporting that their new handsets are getting bent when they leave them in their front pockets. You know, as you sometimes do with a phone.
---

This Tiny Transforming Travel Iron Should Be the First Thing You Pack
23-Sep-14 By: Andrew Liszewski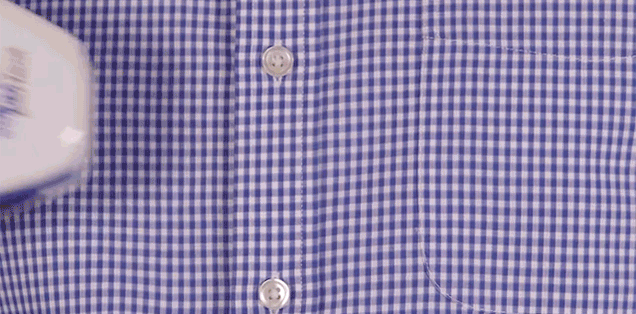 The internet's full of tips on how to pack your clothing before a trip so it doesn't get wrinkled while you travel. But none of them are foolproof, and like it or not, there's probably going to be some ironing in your future. But that's a chore made slightly more bearable with this rather ingenious travel iron that can even be used while you're dressed.
---

The Best Smartphone Camera: iPhone 6 Edition
23-Sep-14 By: Michael Hession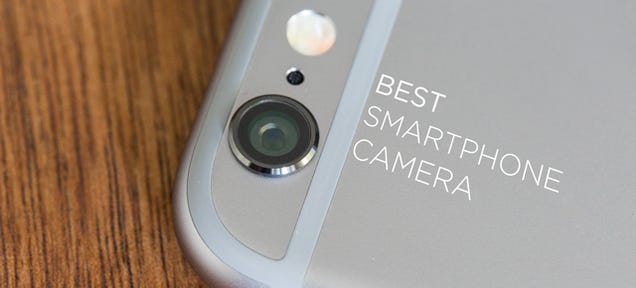 Since we last pitted the best smartphone cameras against one another, a few new contenders have entered the fold, notably the iPhone 6 and iPhone 6 Plus . That makes now the perfect time to settle which smartphone packs in the snappiest shooter.
---